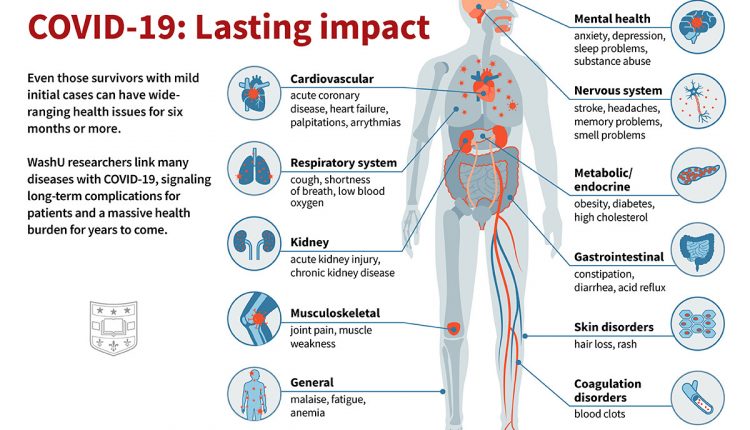 In Rome the first study on Long Covid Syndrome: the publication in Brain Sciences
Published in 'Brain Sciences', the study collects data on 152 patients: "Functional changes in the sense of smell are one of the most common symptoms of Long Covid Syndrome; in fact, between 20% and 25% of these patients complain of olfactory disorders even one year after infection with SARS-CoV-2″
The results of a world-first prospective study of 152 patients were published last week in the scientific journal 'Brain Sciences'
The study, coordinated by Professor Arianna Di Stadio (Associate Professor of Otorhinolaryngology at the University of Catania) involved Professor Angelo Camaioni, Director of the Head and Neck Department and Otorhinolaryngology Unit of the AO San Giovanni-Addolorata, assisted by Dr. Pietro De Luca, a doctor in specialist training in Otorhinolaryngology.
Michael J. Brenner (Associate Professor of Otorhinolaryngology and Head and Neck Surgery at the University of Michigan) and Evanthia Bernitsas (Associate Professor of Otorhinolaryngology and Director of the Multiple Sclerosis Centre at Wayne State University in Detroit) collaborated on the work," reads the note issued by the San Giovanni-Addolorata hospital in Rome.
"In detail, the results clarify that 32.8% of patients – explains the structure – presented anosmia, 16.4% hyposmia, 6.6% parosmia/cacosmia and 32.8% a combination of hyposmia and parosmia.
Only 4.6% suffered exclusively from headache, while 1.4% had headache and mental confusion as onset symptoms. In particular, headache was reported by 50% of patients and mental confusion by 56.7%.
Data from the Long Covid study published in Brain Sciences
"Altered sense of smell and cognitive involvement are common features of Long-COVID syndrome.
Mental confusion,' Professor Angelo Camaioni explains in the article, 'often described as 'brain fog', could affect the sense of smell by altering the memory of odours or through a shared mechanism of neuroinflammation.
We investigated mental confusion, headache, and cognitive function in adult patients with persistent olfactory dysfunction after SARS-CoV-2 infection.
This multicentre cross-sectional study enrolled 152 adults reporting olfactory dysfunction from 3 tertiary centres specialising in Covid-19 olfactory disorders.
Inclusion criteria were olfactory disturbance after SARS-CoV-2 infection persisting for more than 6 months after infection, age greater than 18 years and less than 65 years".
"Patients with altered sense of smell, headache, or memory impairment prior to infection were excluded from the study," the hospital adds.

Patients were examined by olfactometric examination, nasal endoscopic examination, headache rating scales, cognitive assessment, Mini Mental State Examination (MMSE).
Olfactory dysfunction was stratified and classified according to the severity of the deficit and according to the presence or absence of distortion of the sense of smell (parosmia, cacosmia).
Data on olfaction, headache, confusion, and MMSE were analysed to assess possible connections."
Patients reporting headache, mental confusion, or both," it says, "had a significantly higher risk of suffering from anosmia and/or hyposmia compared to their counterparts without neurological symptoms.
None of the patients reported a reduced MMSE score.
In our cohort of post-Covid-19 patients with olfactory symptoms persisting beyond 6 months, headache and cognitive involvement were associated with more severe olfactory deficits, consistent with neuroinflammatory mechanisms mediating a variety of symptoms in patients with long-Covid syndrome".
Read Also:
Emergency Live Even More…Live: Download The New Free App Of Your Newspaper For IOS And Android
Long Covid: What It Is And How To Treat It
Long Covid, Washington University Study Highlights Consequences For Covid-19 Survivors
Long Covid And Insomnia: 'Sleep Disturbances And Fatigue After Infection'
Source: