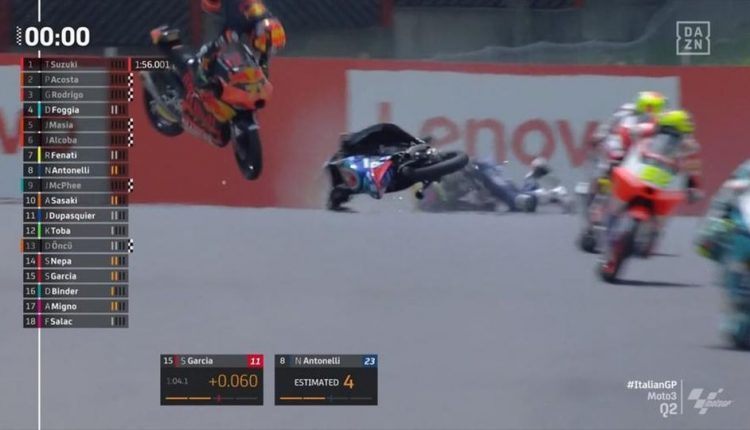 Moto3, air ambulance not enough: Jason Dupasquier, 19 years old, dies
The 19-year-old Swiss rider Jason Dupasquier was involved in a serious accident during Moto3 practice at the Mugello circuit: he had been transported by air ambulance helicopter to the Careggi hospital in Florence
Mourning in the world of MotoGP. The 19-year-old Swiss rider Jason Dupasquier has not made it.
Involved in a serious accident in Q2 of the Moto3 category at the Mugello circuit, a practice for the Italian GP, between turns 9 and 10, after which the red flag was shown, the FIM medical team's rescue vehicles had arrived on the scene immediately.
It was then decided to transport him by air ambulance to the Careggi hospital in Florence
Despite all the efforts of the circuit's medical staff and all those who subsequently attended to the Swiss rider," reads MotoGP.com, "the hospital announced that Dupasquier had died of his injuries.
Dupasquier had made an impressive start to his second season in the light Grand Prix class, consistently scoring points and placing in the top 10 of the standings."

The FIM, IRTA, MSMA and Dorna Sports "offer their deepest condolences to Dupasquier's family, friends, team and loved ones".
Read Also:
UK, Laser Attack Against Air Ambulance: It Happened Twice This Year
MEDEVAC Webinar To Improve Safety In Medical Transport And Avoid Fatigue Among Responders
HEMS, ADAC Air Rescue Project In Germany For Transporting Patients In Need Of Blood By Helicopter
Source: