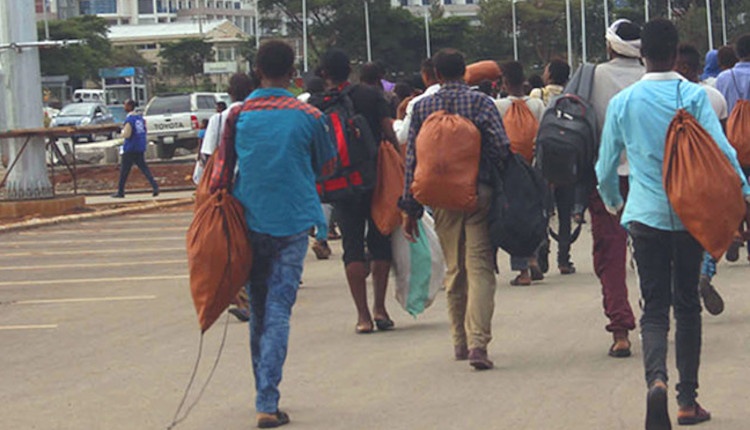 WHO denounces Ethiopia: "No access to medicines, it's hell in Tigray"
Ethiopia, Tedros Ghebreyesus (WHO) on Tigray: "An insult to humanity, since last July it has not been possible to deliver medicines to the population"
Tedros Ghebreyesus (WHO) denounces what is happening in Ethiopia
Due to a "total blockade" imposed by the Ethiopian government, the humanitarian situation in Tigray, a region that has been affected by more than 14 months of conflict, has become "hell" and an "insult to humanity".
The director-general of the World Health Organisation (WHO), Tedros Ghebreyesus, issued the denunciation.
Speaking to journalists yesterday, the UN agency's top executive said that the WHO "has not been allowed to deliver medicines to the population in the area since last July, despite repeated requests".
Ghebreyesus is of Tigrinya origin and has been repeatedly accused by the Ethiopian government of supporting, at least diplomatically, the Tigrinya People's Liberation Front (Tplf), the party against which the Addis Ababa army launched its ongoing military offensive in November 2020.
The WHO director, who also served as health minister in a Tplf-led Ethiopian government between 2005 and 2012, said he was "not prejudiced" despite his ties to the region, adding: "The situation is serious. Imagine a total blockade imposed on seven million people for more than a year.
There is no food, no medicine, no phones, no media.
Tigray (Ethiopia): Ghebreyesus's allegations are confirmed by statements made by the head of WHO Emergencies, Michael Ryan

He said that for about six months doctors in Tigray have not had access to 'even basic life-saving medicines', such as insulin for diabetic patients.
The UN suspended the operations of its humanitarian agencies in the north-west of the region this week because of 'repeated drone attacks' in the area.
Read Also:
Emergency Live Even More…Live: Download The New Free App Of Your Newspaper For IOS And Android
Ethiopia To Vaccinate 2 Million Against Cholera In Tigray Region
Mali, MSF Ambulance Blocked With Violence: The Patient Dies
Ethiopia, Médecins Sans Frontières: "Three Of Our Workers Killed In Tigray, We Are Appalled"
Source: