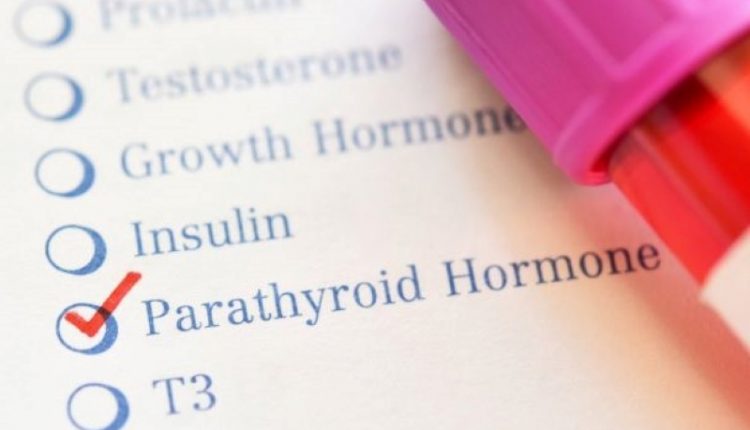 Causes of arterial hypertension: among these, normocalcemic hyperparathyroidism
Causes of arterial hypertension: primary normocalcemic hyperparathyroidism (IPNC) is defined as a condition in which increased parathyroid hormone levels are found in the presence of normal calcium values, after excluding the secondary causes of hyperparathyroidism
This pathology is considered a possible cause of hypertension.
What are the causes of arterial hypertension?
Arterial hypertension (HA) frequently has endocrinological causes, among which the one relating to primary hyperparathyroidism with hypercalcemia is well known.
However, little is known about the relationship between hypertension and hyperparathyroidism.
The relationship between blood pressure and hyperparathyroidism
A study published in 2015 in the Journal of Clinical Endocrinology and Metabolism demonstrates a relationship between these two pathologies.
In the retrospective study, 940 patients were enrolled between September 2010 and December 2013.
Among these, 11 subjects were identified with a condition of IPNC while normal levels of parathyroid hormone (PTH) and calcium were found in the remainder.
No significant differences were found between the two groups in terms of age, sex, BMI, calcium, 25 hydroxy-vitamin D, creatinine, glycemia, triglycerides, HDL and LDL cholesterol.
Subjects with normocalcemic hyperparathyroidism had higher blood pressure levels, both systolic and diastolic, than those with normal PTH.
The authors conclude that the risk of arterial hypertension is higher in patients with IPNC
In these cases it is necessary to have a more decisive attitude in restoring normal PTH levels even if the Calcaemia is normal.
Wanting to make a side consideration, probably to favor the increase in blood pressure values in patients with calcemic hyperparathyroidism, the bidirectional relationships between Parathyroid hormone and Aldosterone, already reported in previous scientific reports, could not be extraneous.
Bibliographical references
Is Normocalcemic Primary Hyperparathyroidism Harmful or Harmless?
Read Also
Emergency Live Even More…Live: Download The New Free App Of Your Newspaper For IOS And Android
Holter Blood Pressure: Everything You Need To Know About This Test
Blood Pressure Emergencies: Some Information For Citizens
Alpha-Blockers, Drugs For The Treatment Of High Blood Pressure
The Decalogue For Measuring Blood Pressure: General Indications And Normal Values
Twenty-Four-Hour Ambulatory Blood Pressure Monitoring: What Does It Consist Of?
Full Dynamic Electrocardiogram According To Holter: What Is It?
Hypertension: Symptoms, Risk Factors And Prevention
High Blood Pressure, When To Seek Emergency Care
Organ Complications Of Hypertension
How To Conduct Antihypertensive Treatment? An Overview Of Drugs
Blood Pressure: What It Is And How To Measure It
Aetiological Classification Of Hypertension
Classification Of Hypertension According To Organ Damage
Essential Hypertension: Pharmacological Associations In Antihypertensive Therapy
Treatment Of High Blood Pressure
Heart Failure: Causes, Symptoms And Treatment
The Thousand Faces Of Vascular Disease
Blood Pressure: When Is It High And When Is It Normal?
First Aid, When Is It An Emergency? Some Information For Citizens
Hypothermia Emergencies: How To Intervene On The Patient
Emergencies, How To Prepare Your First Aid Kit
Seizures In The Neonate: An Emergency That Needs To Be Addressed
Epileptic Aura: The Phase Before A Seizure
Seizures In Children: Types, Causes And Treatments Of Seizures
Spinal Immobilisation Of The Patient: When Should The Spine Board Be Put Aside?
First Aid And Medical Intervention In Epileptic Seizures: Convulsive Emergencies
Airway Management After A Road Accident: An Overview
Ambulance: Common Causes Of EMS Equipment Failures — And How To Avoid Them
Source