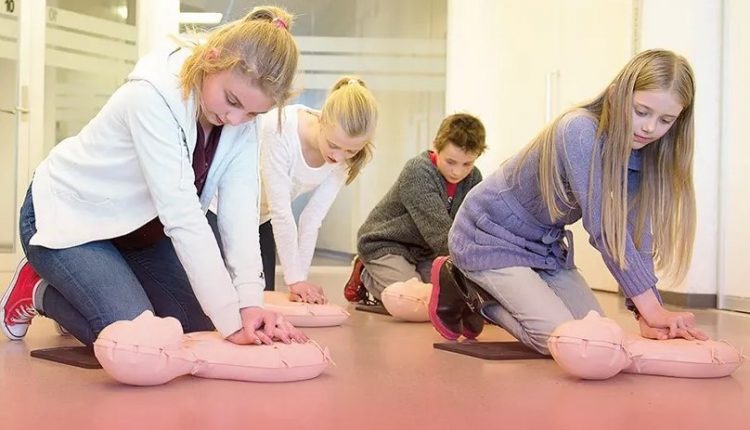 Life Saving Procedures, Basic Life Support: What is BLS Certification?
If you've been interested in learning First Aid and how to perform CPR, you may probably come across the acronym BLS in your study
These are basic, foundational certification for healthcare providers that are strongly recommended.
Becoming certified in BLS can be a huge benefit even if your job doesn't require you to save lives.
FIRST AID: VISIT THE DMC DINAS MEDICAL CONSULTANTS BOOTH AT EMERGENCY EXPO
What is BLS Certification?
BLS or Basic Life Support refers to skills required to provide on-the-spot medical aid in a cardiopulmonary emergency, breathing emergencies, and other critical emergencies for adults and children.
It teaches single-rescuer, multi rescuer resuscitation, and effective team basic life support skills for application in both pre-hospital settings and in-facility environments.
It will train you to promptly recognize several life-threatening emergencies, including heart attacks and cardiac arrests.
It will also teach you how to give high-quality chest compressions, deliver appropriate ventilations, and provide an Automated External Defibrillator.
Basic Life Support skills can be performed outside the hospital setting by emergency medical technicians, paramedics, and other healthcare professional.
Public safety professionals and other healthcare-related occupations such as nurses and doctors tend to take BLS classes because of the additional skills they need to use regularly.
But there is no doubt that other categories should consider competence as important: let's think of school teachers and professors, sports coaches, for example.
CARDIOPROTECTION AND CARDIOPULMONARY REANIMATION? VISIT THE EMD112 BOOTH AT THE EMERGENCY EXPO NOW TO FIND OUT MORE
What's Included in BLS Certification Course?
Basic Life Support certification class will help you to achieve proficiency in:
CPR for Adults, Child, and Infants (Chest compressions, airway management, and rescue breathing)
Chain of survival
Basic First Aid for bleeding, fractures, poisoning, foreign-body airway obstruction, etc.)
Proper use of an Automated External Defibrillator (AED)
Emergency Oxygen Administration
Ventilation with a barrier device
Effective resuscitation protocols for rescue teams
Assessing the safety of a rescue situation
Who needs BLS Certification?
In contrast with CPR, where anyone can be certified, basic life support training and certification class are designed for healthcare providers and medical professionals due to their job duties.
That's why most professional rescuers, such as nurses, paramedics, and lifeguards, are required by their employers to train and obtain their BLS certification.
Healthcare professionals need the ability to recognize a wide variety of life-threatening emergencies, provide high-quality CPR and other basic cardiovascular life support skills, proper use of an AED, and relieve choking in a safe, timely, and effective manner.
THE RADIO FOR RESCUERS IN THE WORLD? VISIT THE EMS RADIO BOOTH AT THE EMERGENCY EXPO
Why is BLS Certification essential?
Basic Life Support Training will equip healthcare providers and medical professional with the skills and knowledge they need to deliver the necessary medical care in a life-threatening emergency situation.
BLS could mean the difference between life and death.
BLS training and certification ensure that the cardholder can step in and deliver fast, accurate care, thereby improving the chances of survival of the patient.
THE IMPORTANCE OF RESCUE TRAINING: VISIT THE SQUICCIARINI RESCUE BOOTH AND FIND OUT HOW TO BE PREPARED FOR EMERGENCIES
How to get BLS Certification?
Becoming BLS-certified is easy.
There are lots of certification options.

You simply have to sign up for and complete an approved Basic Life Support course in any AHA BLS providers, health organizations, and training centers.
There are several ways to obtain a BLS certification, and the method you choose will ultimately depend on your needs and preferences.
You can enroll in in-person or hands-on skill session certification classes which are held on designated dates and times and led by instructors or take an online BLS certification class.
The online course is a popular option that many professionals find favorable, mainly due to its lower cost and greater flexibility.
Whichever method you choose, be sure that you're following coursework in line with the American Heart Association guidelines for Cardiopulmonary Resuscitation and Emergency Cardiovascular Care.
And to keep your current certification active, you have to take certification renewal classes every 2 years.
Read Also
Emergency Live Even More…Live: Download The New Free App Of Your Newspaper For IOS And Android
Life-Saving Techniques And Procedures: PALS VS ACLS, What Are The Significant Differences?
Choking With Obstruction From Food, Liquids, Saliva In Children And Adults: What To Do?
Infant CPR: How To Treat A Choking Infant With CPR
Cardiopulmonary Resuscitation: The Compression Rate For CPR Of Adults, Children And Infants
Paediatric Intubation: Achieving A Good Outcome
Cardiac Arrest: Why Is Airway Management Important During CPR?
European Resuscitation Council (ERC), The 2021 Guidelines: BLS – Basic Life Support
What Is The Difference Between Adult And Infant CPR
CPR And Neonatology: Cardiopulmonary Resuscitation In The Newborn
Defibrillator Maintenance: AED And Functional Verification
Defibrillator Maintenance: What To Do To Comply
Defibrillators: What Is The Right Position For AED Pads?
Holter Monitor: How Does It Work And When Is It Needed?
What Is Patient Pressure Management? An Overview
All You Need To Know About Automated CPR Machine: Cardiopulmonary Resuscitator / Chest Compressor
First Aid: What To Do When Someone Passes Out
Common Workplace Injuries And Ways To Treat Them
Anaphylactic Shock: Symptoms And What To Do In First Aid
How To Choose An Online ACLS Provider
Source