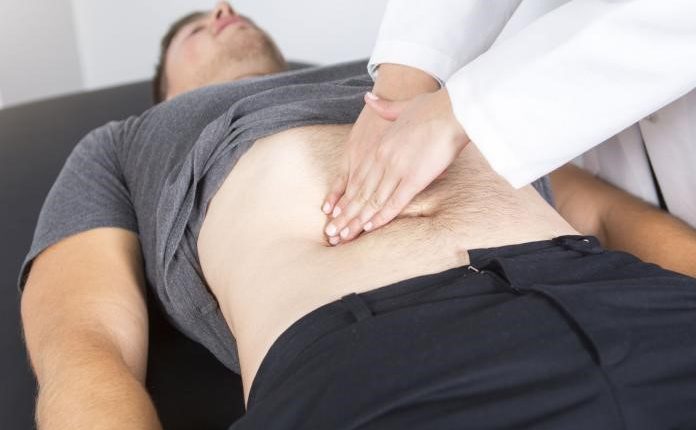 Palpation in the objective examination: what is it and what is it for?
Palpation in the medical field refers to a part of the objective examination, where the doctor or nurse uses their hands in contact with the patient's body, exerting pressure, traction, penetration of accessible organs and apparatuses, rubbing, pressing
Palpation is performed for multiple purposes:
assessing the position, location, size, shape, consistency, continuity, movement and mobility of an organ or tissue (muscles, liver, thyroid gland, bone segments, heart, lymph nodes, prostate, joints, bladder, testicle, etc.)
search for clinical signs
identification of any pathological swellings
determination of the presence and extent of evoked pain
tender points (ureteral, appendicular, cholecystic, etc.)
to check the person's tender points, as palpation sometimes remains the only means of diagnosis for certain diseases such as fibromyalgia and myofascial pain syndrome
search for physiological and pathological arterial pulses
detection of quivers, crackles, tactile vocal tremor (FVT)
assessment of the presence and extent of oedema
tissue, e.g. in the lower limbs: fovea sign
collected in cavities, e.g. in the abdomen: ascites (fovea sign)
to get an indication of the temperature of a body district (e.g. an inflamed joint)
evaluation of the state of hydration
study of sensitivity and evocation of reflexes
foreign bodies
The most frequently analysed parts are the chest and abdomen.
Palpation may be superficial, medium or deep
It may be conducted with one or, more frequently, two hands (bimanual palpation).
Read Also:
Emergency Live Even More…Live: Download The New Free App Of Your Newspaper For IOS And Android

Paediatrics / Brain Tumours: New Hope Of Treatment For Medulloblastoma Thanks To Tor Vergata, Sapienza And Trento
Parkinson's Disease: Alterations In Brain Structures Associated With Worsening Of The Disease Identified
Pollution Increases The Risk Of Dementia: A 24-Year-Old Researcher's Unimore Study
What Are The Initial Symptoms Of Dementia?
Severe Traumatic Brain Injury: A BUNDLE FOR TBI
PECARN Pediatric Head CT Rule Project – Pediatric TBI Guideline
Neurology, Link Between Traumatic Brain Injury (TBI) And Dementia Examined
Source: