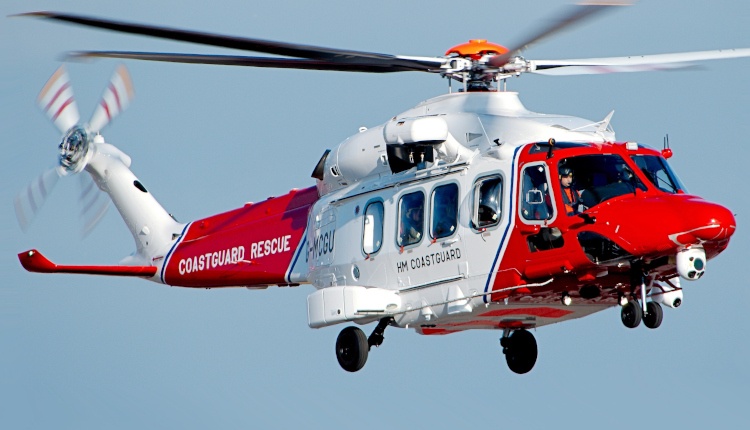 Search and Rescue in the UK, the second phase of SAR privatization contract
In February 2020, the UK Government announced that a new contract of privatization for SAR in the island would be launched.
Now, the different organizations involved in the Search and Rescue services are discussing the second part of the contract.
In these weeks the Maritime and Her Majesty Coastguard of the United Kingdom are examinating industrial engaging sessions related to the new 4-year Search and Rescue (SAR) privatization contract for UKSAR2G. Even if the UK's MCA assumed that it is not clear how the future service will be provided, there still are some gaps to fulfil.
SAR in the UK, which is the situation on this new contract?
According to what FlightGlobal reports, even if the tender for the present SAR-H contract requested for a technical specification document for the helicopters and base structure that ran to 76 pages, the aviation technical assurance manager at the MCA, Phil Hanson allegedly said the agency is totally non-prescriptive about delivery and platforms. MCA defined this situation as "agnosticism", due to the lack of specifications.
Even if helicopters will remain the main means for SAR missions, the MCA seems to suggest more sophisticated solutions, like UAV or surveillance high-altitude pseudo-satellites. This decision would depend on negotiations between the UK Civil Aviation Authority (CAA) and the outcome of trials. However, testing should have to get a place in spring, but COVID-19 outbreak forced them to August.
SAR machines characteristics for the new contract
MCA declared that, according to its analysis, 94% of incidents occur within 150nm of the base from which the asset was tasked. According to this data, it is suggested that bidders might offer a helicopter inferior to 8.6t to meet the future "short-range" requirements.
Indeed, during the tender presentation, it has been explained that the shorter-range SAR machines were required to have a radius of action of 170nm (314km) and the capability of carrying up to four casualties. On the other hand, the figures for the long-range helicopters had to be 200nm and up to eight casualties. The machine will have to be supplied in two different lots.
SAR in the UK: what else to define?
The programme of the contract will be modelled on the current SAR programme but with a more tailored solution in order to allow suppliers to focus on the appropriate assets at the most suitable locations nationwide. and, of course, which will have to meet the MCA commitments. The configuration of SAR machines will have to present a 98% dispatch reliability.
At the moment, MCA specifies, the lots structure has not been finalised, yet. As the budget of the contract. In the meanwhile, the interested suppliers are invited to bid for all or any of these lots.
According to FlightGlobal, again, the procurement process is due to kick-off in the first quarter of 2021, with contract award 18 months later.

READ ALSO
REFERENCES