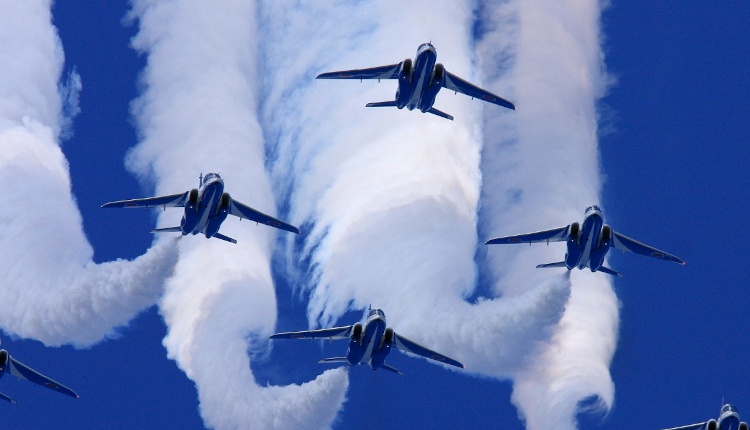 COVID-19 in Japan, Blue Impulse acrobatics team thanks doctors and medical staff
Blue Impulse, the Air Self-Defense Force's acrobatics team performed a flyover in Tokyo's sky, in order to thank and show respect to all doctors, nurses and medical staff for their work against COVID-19
A very nice and respectful action has been carried out on Friday, 29th May in Japan. The Air Self-Defense Force's Blue Impulse acrobatics team provided a spectacular show in the sky of Tokyo to thank the medical staff of each facility of Japan that is fighting to save people affected from COVID-19.
A show in the sky of Tokyo: Blue Impulse aircraft thank the medical staff
The show lasted around 20 minutes and it has started on 12:40 pm on Friday morning. Six jets of the Blue Impulse circled the capital's downtown area twice. They traced a figure "eight" against the sky with white smoke.
They flew over some hospital in Tokyo where medical staff is taking care of COVID-19 patients. This has been a great show and many residents went out to shoot at the Japanese Air Self-Defense Force's aircrafts that were pivoting in the sky.
Other countries thanked their medical staff with air shows
India is a good example. Last month, the Indian Government decided to thank doctors, nurses and medical staff in general on the front-line of COVID-19. They launched a flower shower on some medical facilities. In various locations in India, helicopters launched flowers on the hospitals where many COVID-19 patients were treated.
READ ALSO
REFERENCES