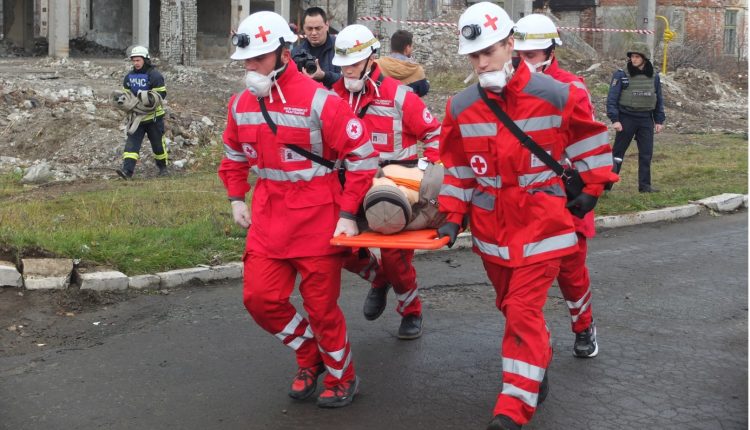 Ukraine like Solferino: the Kiev government asks the Red Cross to help remove the bodies of Russian soldiers
The crisis in Ukraine takes the International Red Cross back in time to Solferino: Minister Iryna Vereshchuk asks the ICRC to provide for the bodies of Russian soldiers killed in the invasion

Ukraine asks the International Committee of the Red Cross to help transport the bodies of Russian soldiers to Russia
This was stated by Deputy Prime Minister – Minister for the reintegration of the temporarily occupied territories of Ukraine Iryna Vereshchuk.
"We demand that the International Committee of the Red Cross help transport the bodies of Russian soldiers to the Russian Federation.
These are thousands of bodies of occupiers.
This is a humanitarian need.
And we ask that the bodies of Russian occupiers leave the territory of Ukraine and go to the Russian Federation.
The Russian Federation needs to know how many of these bodies and how many occupants are lying on Ukrainian soil today."

The Minister of the Government of Ukraine: "Red Cross, do everything in your power to solve this humanitarian problem"

"We appeal once again to the Russians: recover the bodies of your children and husbands.
Otherwise, there will be thousands of them, I ask again," Vereshchuk said in a video message.
According to the ground forces of the Ukrainian Armed Forces, the losses of the Russians amount to more than 3.5 thousand dead and almost 200 prisoners.
Read Also:
Emergency Live Even More…Live: Download The New Free App Of Your Newspaper For IOS And Android
Ukraine, Russian Bombardment Hits Hospital: Four Dead And Ten Wounded. Martial Law In Force
Ukraine Crisis, Firefighters Working Across Kiev To Put Out Bombing Fires
Rescue Workers Under The Bombs: Search Continues For Possible Victims In The Destroyed Building In Kiev
Invasion Of Ukraine: Ambulances Patrol The Streets In The Lviv Region In The Absence Of Communications
Childrens Of War: Kiev's Children Born In The Air Raid Shelter Of The Hospital Or The Metro
Source: