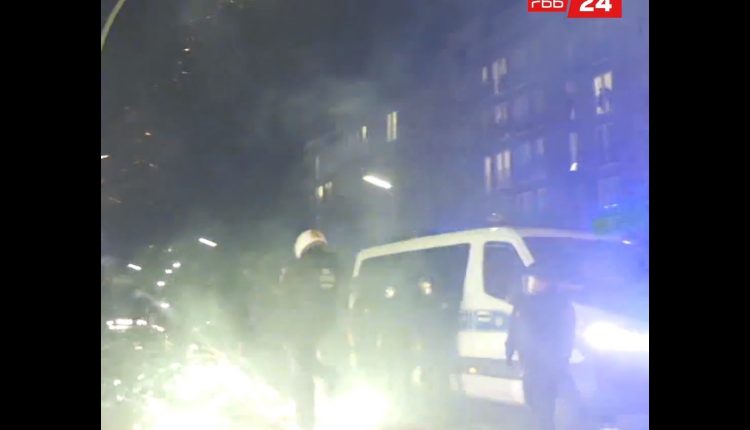 Germany, targeted attacks on rescue workers on New Year's Eve: Berlin in shock after 33 injured
New Year's Eve in Germany: the heads of the fire brigade, police and rescue services 'in shock' not because of the number of interventions, but because of the numerous targeted attacks on ambulances and rescue vehicles
Germany, a New Year's Eve with a bitter taste
Berlin experienced a very disconcerting start to 2023, at least in the statements to the media by the heads of the various rescue and police corps.
It is not the more than 1,700 interventions by the Berlin Fire Brigade that leave one astonished, but the 38 targeted attacks on emergency vehicles.
In an interview with RBB, Karsten Homrighausen, director of the Berlin Fire Brigade, summarised the situation on New Year's Eve
As many as 750 fires were extinguished in 11 hours, which corresponds to the average number of fires in an entire month.
This is a further increase from the high level of the previous two years.
According to the Berlin Fire Brigade, some 1,500 emergency services, including more than 500 volunteers, and 395 vehicles were on duty.
However, Homrighausen was shocked by the targeted attacks on rescue workers.
He was speechless and stunned that 'they have become the target of attacks of a new dimension, of a new quality'.
Already by New Year's morning, 14 cases had been reported in which burning barricades prevented emergency services from continuing their journey, and then attacked and looted emergency vehicles.
The police, fire brigade and emergency services were also hit by gunfire.
Some of the perpetrators were masked and armed with iron bars and blank pistols.
Consequently, operations were only possible under massive police protection.
New Year's Eve in Germany, 18 police officers and 15 fire fighters were injured in Berlin
The intensity of the attacks 'was not comparable to previous years', the police announced on Sunday.
Fire brigade director Karsten Homrighausen expressed his horror.
The Berlin State Association of the Police Union (GdP) called for a total ban on firecrackers.
The stupidity of attacking rescue workers apparently knows no geographical boundaries: it is very sad.

Read Also
Emergency Live Even More…Live: Download The New Free App Of Your Newspaper For IOS And Android
Germany, Virtual Ambulance For The Training Of The Future
Germany, Survey Among Rescuers: 39% Would Prefer To Leave The Emergency Services
Benefits And Risks Of Prehospital Drug Assisted Airway Management (DAAM)
Exoskeletons (SSM) Aim To Relieve Rescuers' Spines: The Choice Of Fire Brigades In Germany
Germany, 450 Malteser Volunteer Helpers Support German Catholic Day
How To Decontaminate And Clean The Ambulance Properly?
Ambulance Disinfection Using A Compact Atmospheric Plasma Device: A Study From Germany
Smartphone Use During Road Accidents: A Study On The 'Gaffer' Phenomenon In Germany
Germany, TH Köln Develops VR Training System For Rescuers
HEMS / Helicopter Operations Training Today Is A Combination Of Real And Virtual
Virtual Reality In The Treatment Of Anxiety: A Pilot Study
US EMS Rescuers To Be Assisted By Paediatricians Through Virtual Reality (VR)
Violent Penetrating Trauma: Intervening In Penetrating Injuries
Firecrackers And New Year's Eve Bangers: How To Protect Your Hands
Burns, First Aid: How To Intervene, What To Do
First Aid, Treatment For Burns And Scalds
Source