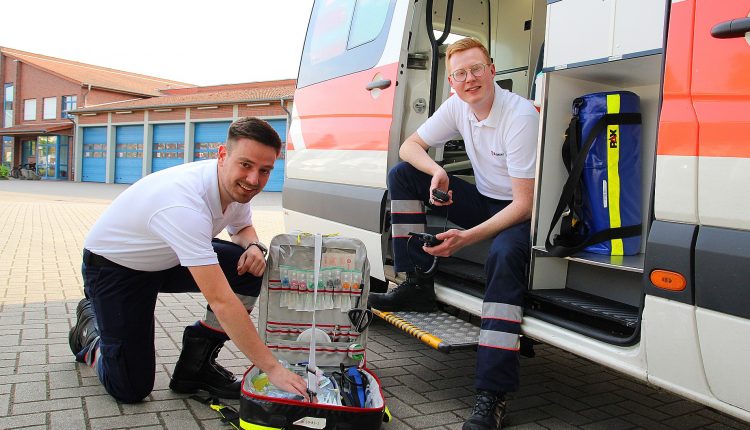 Germany, 450 Malteser volunteer helpers support German Catholic Day
Malteser protagonists of German Catholic Day: the presence of rescuers at major events is crucial in Germany, as in every other corner of the world: the safety of the participants is one of the prerequisites that should always make the difference
German Catholic Day: 450 volunteer Malteser rescue workers in Germany offer their help
With 450 volunteers, the Malteser rescue service supports the German Catholic Day, which started on 25 May in Stuttgart.
While tens of thousands of participants from all parts of Germany will follow the events around the Schlossgarten and Königstraße until 29 May 2022, the relief organisation will be on site with mostly volunteers.
Catholic Day in Germany, Malteser's note
"A total of 450 volunteers," they report, "will support the Katholikentag in Stuttgart next week.
Six honorary volunteers from the Seg of Malteser Lohne are preparing for their deployment.
They represent Malteser Oldenburg in Stuttgart.
Many things are important for the preparation; for example, the vehicles the material must be checked, the helpers familiarise themselves with the #deploymentconcept and talk about the arrival route.
"In our experience, #helpers at Catholic days are mainly about treating allergies, insects or sun bites," says Kevin Kaufmann.
But Maltesers are also prepared for emergencies
"We are definitely close to what is happening and provide effective man-to-man help," said Kevin.

We already wish all the helpers a lot of fun in Stuttgart and thank them for their efforts on site!"
Read Also:
Emergency Live Even More…Live: Download The New Free App Of Your Newspaper For IOS And Android
Ukraine: Pope Francis' Ambulance For Lviv To Be Delivered By Cardinal Krajewski
Ukraine, Chernihiv Rescuers Receive Vehicles And Equipment From European Donors
Ukraine, Rivne Receives Ambulance, Van And Medical Equipment From France And Germany
Ukraine, An Ambulance From Germany To The Maternity Hospital In Rivne: The Gift Of German Paul Klaus
Ukraine, Vinnytsia Received Two More Ambulances From Dortmund, Germany
Ternopil, Blsd Training For Ukrainian Red Cross Volunteers
Russia, A Life For Rescue: The Story Of Sergey Shutov, Ambulance Anaesthetist And Volunteer Firefighter
Source: