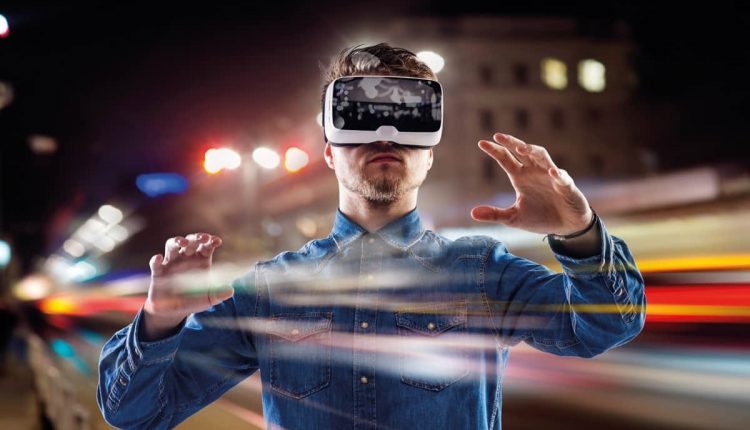 Germany, virtual ambulance for the training of the future
Germany, a revolution in rescue services thanks to virtual ambulance training: Computer Games Technology students set virtual reality in motion
THE IMPORTANCE OF TRAINING IN RESCUE: VISIT SQUICCIARINI RESCUE'S BOOTH AND DISCOVER HOW TO BE PREPARED FOR AN EMERGENCY
Virtual ambulance, Immerzed's project presented in Germany
The start-up 'Immerzed' of three Computer Games Technology students Frithjof Meinke, Jasper Ollmann and Maurice Dietrich wants to revolutionise training in the rescue service with a virtual rescue vehicle.
On Wednesday 23 November, the founders presented their business model for the first time in front of a specialised audience in the co-working space of the Wedel University of Applied Sciences and obtained feedback for the foundation process.
"Some problems occur with conventional training," explains Frithjof Meinke, who completed training as an emergency paramedic at Wedel University of Applied Sciences before completing his degree.
"A high volume of waste caused by many consumables pollutes the environment.
Expensive and failure-prone equipment makes exercises more difficult and requires a long preparation time in advance.
Furthermore, many training dummies resemble a human being, but lack realistic features such as facial expressions, gestures and speech.
Especially visual symptoms usually cannot be represented, injuries require more preparation effort, which increases enormously with the desired realism."
CARDIOPROTECTION AND CARDIOPULMONARY RESUSCITATION? VISIT THE EMD112 BOOTH AT EMERGENCY EXPO NOW TO LEARN MORE
To counter these problems, Meinke and his fellow students in Germany developed the VRTW virtual ambulance
Various exercise scenarios can be used regardless of location via virtual reality glasses.
Content is learnt up to four times faster and in a more focused manner than in traditional classrooms.
STRETCHERS, LUNG VENTILATORS, EVACUATION CHAIRS: SPENCER PRODUCTS ON THE DOUBLE BOOTH AT EMERGENCY EXPO
Immerzed leaves a positive impression on experts
At FH Wedel, the three founders presented a simulation at VRTW using a patient model and virtual devices that record the patient's condition.
The experts present from the emergency services, fire brigades and clinics tested the technology with great interest and provided valuable feedback for the next steps.
In the start-up process, Immerzed is supported by the Startup Bridge, the start-up and innovation platform of the Wedel University of Applied Sciences.
Since August 2020, the team has advised and supported around 60 teams on their way to founding their own company.
WOULD YOU LIKE TO GET TO KNOW RADIOEMS? VISIT THE RESCUE RADIO BOOTH AT EMERGENCY EXPO
The Startup Bridge qualifies and connects students, employees, alumni and regional companies in an interdisciplinary way with the aim of establishing a sustainable start-up and innovation culture at Wedel University of Applied Sciences.
The University of Applied Sciences offers great potential with its innovative, start-up-oriented and future-oriented courses.

The Startup Bridge promotes low-threshold exchange with founders from various sectors and regularly offers curricular teaching formats on the topic of founding a company.
Wedel stands out as a location in the Hamburg metropolitan region.
Read Also
Emergency Live Even More…Live: Download The New Free App Of Your Newspaper For IOS And Android
Germany, TH Köln Develops VR Training System For Rescuers
HEMS / Helicopter Operations Training Today Is A Combination Of Real And Virtual
Virtual Reality In The Treatment Of Anxiety: A Pilot Study
US EMS Rescuers To Be Assisted By Paediatricians Through Virtual Reality (VR)
Our Respiratory System: A Virtual Tour Inside Our Body
US EMS Rescuers To Be Assisted By Paediatricians Through Virtual Reality (VR)
Virtually Unknown Rescue Team Champs The First Rescue Marathon In The Philippines
Three Everyday Practices To Keep Your Ventilator Patients Safe
Ambulance: What Is An Emergency Aspirator And When Should It Be Used?
The Purpose Of Suctioning Patients During Sedation
Supplemental Oxygen: Cylinders And Ventilation Supports In The USA
Germany, Survey Among Rescuers: 39% Would Prefer To Leave The Emergency Services
Benefits And Risks Of Prehospital Drug Assisted Airway Management (DAAM)
Exoskeletons (SSM) Aim To Relieve Rescuers' Spines: The Choice Of Fire Brigades In Germany
Germany, 450 Malteser Volunteer Helpers Support German Catholic Day
How To Decontaminate And Clean The Ambulance Properly?
Ambulance Disinfection Using A Compact Atmospheric Plasma Device: A Study From Germany
Smartphone Use During Road Accidents: A Study On The 'Gaffer' Phenomenon In Germany
Source