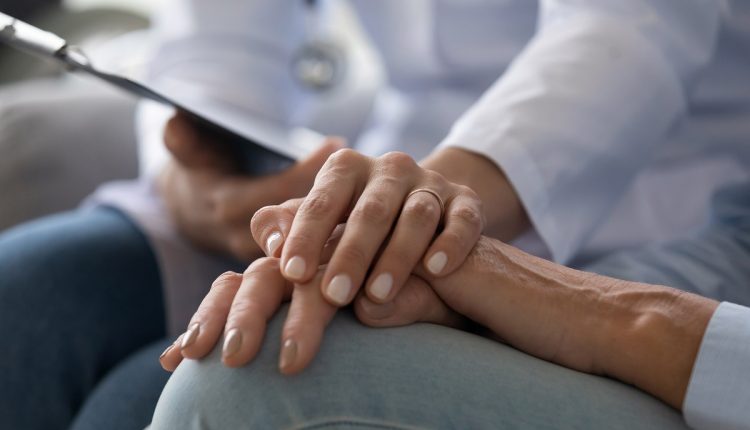 Diagnostic tests: what is ecoendoscopy?
Ecoendoscopy is an important method for studying diseases of the digestive system, biliary tract and pancreas
It allows ultrasound exploration of the walls of the viscera and surrounding regions by applying a small ultrasound probe to the tip of the endoscope.
This test overcomes the limitations of traditional transcutaneous ultrasound and achieves a higher resolution power than other methods for certain indications, such as the evaluation of the wall of the hollow organs of the upper and lower digestive tract, the study of mediastinal lymph nodes and pancreatic parenchyma.
It also allows needle biopsies of pancreatic and lymph node lesions to be performed.
Is ecoendoscopy painful or dangerous?
The discomfort is comparable to that of normal endoscopic investigations but, as the test is usually longer than other procedures, it is performed with sedation (conscious or deep sedation depending on the patient's characteristics).
Complications of diagnostic echo-endoscopy are rare (0.005% of cases) and can be superimposed on those of common endoscopic tests.
In the case of operative investigations, complications are more frequent and vary from case to case depending on the type of operation and the patient's condition.
Complications that can occur during operative procedures are bleeding from the biopsy site and intestinal perforation due to instrument pressure, as well as cardiorespiratory complications due to the need for deeper sedation.
Who can perform ecoendoscopy?
Echoendoscopy allows the staging of malignant tumours of the digestive tract or surrounding organs.
In addition, it allows the localisation and visualisation of benign lesions of the oesophageal, gastric, duodenal, rectal, pancreatic or biliary wall.
Likewise, the echendoscope can be used to resolve diagnostic doubts concerning structures adjacent to the digestive tract.
How does the test work?
In technical terms, it is no different from a normal endoscopic test.
The procedure is quick, ranging from 10 minutes for exploration of the rectum to 30 minutes for the stomach or pancreas.
The latter are explored after the patient has been premedicated with local anaesthesia and sedatives.
After the test, the patient is kept under observation until fully awakened from sedation.
Read Also
Emergency Live Even More…Live: Download The New Free App Of Your Newspaper For IOS And Android

What Is The Resting Cardiac Echocolordoppler (Or Echocardiogram)?
Echo- And CT-Guided Biopsy: What It Is And When It Is Needed
Echodoppler: What It Is And When To Perform It
What Is 3D Echocardiography (Echocardiogram)?
What Is Stress Echocardiography And What Is It Used For?
What Is Echocardiography (Echocardiogram)?
Echocardiogram: What It Is And When It Is Required
What Is Echocolordoppler Of The Supra-Aortic Trunks (Carotids)?
What Is The Loop Recorder? Discovering Home Telemetry
Cardiac Holter, The Characteristics Of The 24-Hour Electrocardiogram
Peripheral Arteriopathy: Symptoms And Diagnosis
Endocavitary Electrophysiological Study: What Does This Examination Consist Of?
Cardiac Catheterisation, What Is This Examination?
Echo Doppler: What It Is And What It Is For
Transesophageal Echocardiogram: What Does It Consist Of?
Venous Thrombosis: From Symptoms To New Drugs
Echotomography Of Carotid Axes
Source