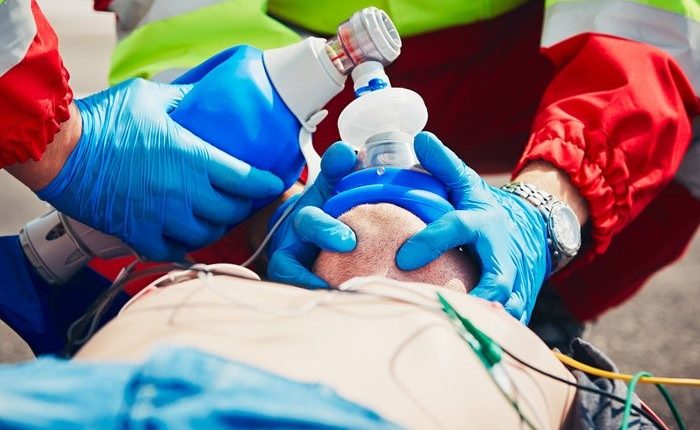 Three Everyday Practices to Keep Your Ventilator Patients Safe
About ventilator: while your treatment regime will depend on their diagnosis, a major focus of your care must be directed toward protecting your patients from acquiring healthcare-associated infections (HAIs) during their stay. And some of the most vulnerable patients are those dependent upon ventilators
According to the CDC, about one in 25 patients will suffer from at least one form of HAI on any given day.
And out of the more than one million infections that occur each year, 15% of them involved pneumonia, which is always a concern for ventilator-dependent patients.
STRETCHERS, LUNG VENTILATORS, EVACUATION CHAIRS: SPENCER PRODUCTS ON THE DOUBLE BOOTH AT EMERGENCY EXPO
American Nurse Today, the official journal of the American Nurses Association, identifies the top 10 care essentials for ventilator patients
But for the sake of brevity, we'll focus on three essentials that can ensure your ventilator patients remain safe while under your care.
Reducing Infection
The staggering rate of HAIs each year means that preventing infection should be your primary goal in patient care.
The last thing a recovering patient needs is to be burdened with additional infection, especially when it is preventable.
Here are American Nurse Today's suggestions for reducing the chance of infection among patients on vents:
If the patient's condition allows, keep the head elevated 30 degrees to 45 degrees to help prevent ventilator-associated pneumonia.
If the patient is able to take breaths on his or her own, and his or her vitals are within normal range, provide sedation "vacations" to ready your patient for extubation.
Provide prophylactic care for peptic ulcers and deep vein thrombosis.
Perform daily oral care with chlorhexidine.
Check the Settings and Modes
It is essential that the ventilator settings and modes are continually checked, to ensure proper oxygenation and to prevent complications.
The following settings should be monitored closely:
Respiratory rate – manually count your patient's respirations, because he or she may be overriding the vent and taking breaths on his or her own
Fraction of inspired oxygen (FiO2) – which is expressed as a percentage
Tidal volume – the amount of air inhaled with each breath (TV or VT)
Peak inspiratory pressure (PIP) – which is the amount of pressure needed to provide each breath and, when elevated (above 30 cm H2O), can indicate serious complications (pneumothorax or pulmonary edema)
The Importance of Suctioning
As in any situation requiring airway support, effective suctioning is a critical component in preventing ventilator complications.
Even a ventilator can be ineffective if the tube is clogged or the tracheostomy is not maintained.
But suctioning must be applied following proper guidelines, which include:
Suctioning only as needed
Hyperoxygenating the patient prior to suctioning to prevent oxygen desaturation
Avoiding instilling normal saline into the tube to loosen secretions
Using the lowest level of suction pressure to remove secretions
Keeping your suctioning time to a minimum
The care you provide your patients can have a tremendous impact on their overall recovery.
THE IMPORTANCE OF TRAINING IN RESCUE: VISIT THE SQUICCIARINI RESCUE BOOTH AND FIND OUT HOW TO BE PREPARED FOR AN EMERGENCY
Reducing the time on the ventilator through effective preventive measures and diligent monitoring will only improve their outcomes
There is much you can do to keep your ventilator patients safe, so follow these guidelines to enhance the prognoses of these vulnerable individuals.
Read Also
Emergency Live Even More…Live: Download The New Free App Of Your Newspaper For IOS And Android
Ambulance: What Is An Emergency Aspirator And When Should It Be Used?
The Purpose Of Suctioning Patients During Sedation

Supplemental Oxygen: Cylinders And Ventilation Supports In The USA
Basic Airway Assessment: An Overview
Respiratory Distress: What Are The Signs Of Respiratory Distress In Newborns?
EDU: Directional Tip Suction Catheter
Suction Unit For Emergency Care, The Solution In A Nutshell: Spencer JET
Airway Management After A Road Accident: An Overview
Tracheal Intubation: When, How And Why To Create An Artificial Airway For The Patient
What Is Transient Tachypnoea Of The Newborn, Or Neonatal Wet Lung Syndrome?
Traumatic Pneumothorax: Symptoms, Diagnosis And Treatment
Diagnosis Of Tension Pneumothorax In The Field: Suction Or Blowing?
Pneumothorax And Pneumomediastinum: Rescuing The Patient With Pulmonary Barotrauma
ABC, ABCD And ABCDE Rule In Emergency Medicine: What The Rescuer Must Do
Multiple Rib Fracture, Flail Chest (Rib Volet) And Pneumothorax: An Overview
Internal Haemorrhage: Definition, Causes, Symptoms, Diagnosis, Severity, Treatment
Difference Between AMBU Balloon And Breathing Ball Emergency: Advantages And Disadvantages Of Two Essential Devices
Assessment Of Ventilation, Respiration, And Oxygenation (Breathing)
Oxygen-Ozone Therapy: For Which Pathologies Is It Indicated?
Difference Between Mechanical Ventilation And Oxygen Therapy
Hyperbaric Oxygen In The Wound Healing Process
Venous Thrombosis: From Symptoms To New Drugs
Prehospital Intravenous Access And Fluid Resuscitation In Severe Sepsis: An Observational Cohort Study
What Is Intravenous Cannulation (IV)? The 15 Steps Of The Procedure
Nasal Cannula For Oxygen Therapy: What It Is, How It Is Made, When To Use It
Nasal Probe For Oxygen Therapy: What It Is, How It Is Made, When To Use It
Oxygen Reducer: Principle Of Operation, Application
How To Choose Medical Suction Device?
Holter Monitor: How Does It Work And When Is It Needed?
What Is Patient Pressure Management? An Overview
Head Up Tilt Test, How The Test That Investigates The Causes Of Vagal Syncope Works
Cardiac Syncope: What It Is, How It Is Diagnosed And Who It Affects
Cardiac Holter, The Characteristics Of The 24-Hour Electrocardiogram
Source