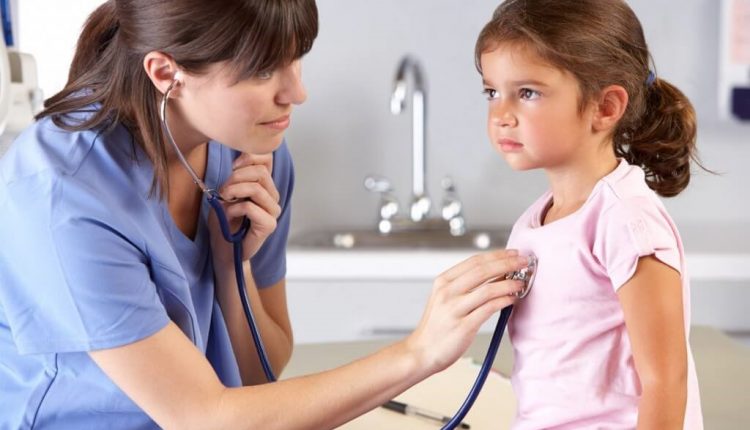 Heart disease: the atrial septal defect
In the presence of an atrial sept defect, the wall separating the atria in the heart, normally intact, has a defect that causes the heart organ to overwork
The atrial sept defect will see the presence of communication between the septum separating the atria
Normally, this wall is intact, and will separate the atria and prevent them from communicating.
This wall will divide venous blood, which returns from the body to the right atrium, from arterial blood, which returns from the lungs to the left atrium.
In the presence of an atrial sept defect, arterial blood, which is rich in oxygen, will mix with venous blood causing an increased workload for the right ventricle and the lungs.
As a result, the right ventricle will dilate.
Atrial sept defect is among the most common congenital heart diseases; and women are most affected.
THE IMPORTANCE OF TRAINING IN RESCUE: VISIT THE SQUICCIARINI RESCUE BOOTH AND FIND OUT HOW TO BE PREPARED FOR AN EMERGENCY
Depending on where it is located in the septum, the atrial sept defect can be divided into four types:
Ostium secundum interatrial defect, is the most common interatrial defect, it will be located in the central part of the interatrial septum. It will tend to close within the first year of life.
Ostium primum interatrial defect, will be located in the lower part of the septum.
Venous sinus interatrial defect, located at the outlet of the superior vena cava.
Coronary sinus interatrial defect, located at the outlet of the large coronary vein in the right atrium.
THE WORLD'S RESCUE RADIO? IT'S RADIOEMS: VISIT ITS BOOTH AT EMERGENCY EXPO
Atrial sept defect will also be referred to as pulmonary shunt disease
The shunt is the direction of blood flow from left to right, this will depend on the size of the defect, the pulmonary resistance and the volumetric capacity of the right ventricle.
The shunt is defined as significant when it causes dilation of the right sections.
In the neonatal period, the size of the shunt will be small as there will be high pulmonary resistance and peripheral resistances will be low.
By the second month of life, there will be a decrease in pulmonary resistance and an increase in the shunt which will cause, if the defect is large, dilation of the atrium and ventricle and the pulmonary artery due to volume overload.
Generally, children with an interatrial defect will have no symptoms but may see sporadic onset of heart palpitation and breathlessness, particularly during exercise.
In more severe cases, however, they will have:
Atrial fibrillation or supraventricular tachycardias with the appearance of palpitations;
Occurrence of venous thrombi which, passing through the inter-atrial defect, will reach the left ventricle, from where they can dangerously head towards cephalic and/or caudal arterial districts.
It is essential to undergo auscultatory tests in order to be able to detect the presence of any murmurs.
CARDIOPROTECTION AND CARDIOPULMONARY RESUSCITATION? VISIT THE EMD112 BOOTH IN EMERGENCY EXPO NOW TO LEARN MORE
Other tests to be performed will include:
Chest X-ray and ECG; echocardiography.
If there is a significant shunt, the ECG may show right axial deviation, right ventricular hypertrophy or right ventricular conduction delay.
The chest X-ray will show cardiomegaly with dilatation of the right atrium and right ventricle, a prominent pulmonary main arterial segment and accentuation of the pulmonary vascular pattern.
Echocardiography will confirm the presence of an atrial septal defect, define the anatomical location and size of the defect, and assess the degree of right atrial and right ventricular volume overload.
An echocardiogram will make it possible to localise and quantify the inter-atrial defect and study its effects on the right atrium and ventricle and the pulmonary artery.
STRETCHERS, LUNG VENTILATORS, EVACUATION CHAIRS: SPENCER PRODUCTS ON THE DOUBLE BOOTH AT EMERGENCY EXPO
The atrial sept defect, not being symptomatic, will not see any treatment
Medical treatment will be aimed at dealing with the respiratory infections from which those with inter-atrial defect are affected.
In adulthood, arrhythmias and decompensations may occur and will need to be treated with appropriate medical therapies.
To reduce the incidence of such events, and avoid cardioembolic episodes, percutaneous closure may be performed; however, only in the case of ostium secundum interatrial defects.
In patients with large ostium secundum interatrial defects or with margins inadequate for device placement, interatrial defect closure will be performed through a surgical approach.
Lesions of the atrioventricular conduction bundle may occur following surgery.
Supraventricular and atrial arrhythmias may occur; the most frequent will be atrial fibrillation, which tends to become chronic in later life.
DEFIBRILLATORS, MONITORING DISPLAYS, CHEST COMPRESSION DEVICES: VISIT THE PROGETTI BOOTH AT EMERGENCY EXPO
Read Also
Emergency Live Even More…Live: Download The New Free App Of Your Newspaper For IOS And Android
Bluish Color Of Baby's Skin: Could Be Tricuspid Atresia
Congenital Heart Disease: Tricuspid Atresia
Stroke Action First Aid: Actions To Recognise And Help
Supraventricular Tachycardia: Definition, Diagnosis, Treatment, And Prognosis
Neonatal/Pediatric Endotracheal Suctioning: General Characteristics Of The Procedure
Is It Possible To Treat Coronary Atherosclerosis Before It Leads To A Heart Attack? The Role Of Cardiac Diagnostics
Ventricular Aneurysm: How To Recognise It?
Atrial Fibrillation: Classification, Symptoms, Causes And Treatment

EMS: Pediatric SVT (Supraventricular Tachycardia) Vs Sinus Tachycardia
Atrioventricular (AV) Block: The Different Types And Patient Management
Pathologies Of The Left Ventricle: Dilated Cardiomyopathy
A Successful CPR Saves On A Patient With Refractory Ventricular Fibrillation
Atrial Fibrillation: Symptoms To Watch Out For
Atrial Fibrillation: Causes, Symptoms And Treatment
Difference Between Spontaneous, Electrical And Pharmacological Cardioversion
'D' For Deads, 'C' For Cardioversion! – Defibrillation And Fibrillation In Paediatric Patients
Inflammations Of The Heart: What Are The Causes Of Pericarditis?
Do You Have Episodes Of Sudden Tachycardia? You May Suffer From Wolff-Parkinson-White Syndrome (WPW)
Knowing Thrombosis To Intervene On The Blood Clot
Patient Procedures: What Is External Electrical Cardioversion?
Increasing The Workforce Of EMS, Training Laypeople In Using AED
Heart Attack: Characteristics, Causes And Treatment Of Myocardial Infarction
Altered Heart Rate: Palpitations
Heart: What Is A Heart Attack And How Do We Intervene?
Do You Have Heart Palpitations? Here Is What They Are And What They Indicate
Palpitations: What Causes Them And What To Do
Cardiac Arrest: What It Is, What The Symptoms Are And How To Intervene
Electrocardiogram (ECG): What It Is For, When It Is Needed
What Are The Risks Of WPW (Wolff-Parkinson-White) Syndrome
Heart Failure And Artificial Intelligence: Self-Learning Algorithm To Detect Signs Invisible To The ECG
Heart Failure: Symptoms And Possible Treatments
What Is Heart Failure And How Can It Be Recognised?
Inflammations Of The Heart: Myocarditis, Infective Endocarditis And Pericarditis
Quickly Finding – And Treating – The Cause Of A Stroke May Prevent More: New Guidelines
Atrial Fibrillation: Symptoms To Watch Out For
Wolff-Parkinson-White Syndrome: What It Is And How To Treat It
Do You Have Episodes Of Sudden Tachycardia? You May Suffer From Wolff-Parkinson-White Syndrome (WPW)
What Is Takotsubo Cardiomyopathy (Broken Heart Syndrome)?
Heart Disease: What Is Cardiomyopathy?
Inflammations Of The Heart: Myocarditis, Infective Endocarditis And Pericarditis
Heart Murmurs: What It Is And When To Be Concerned
Broken Heart Syndrome Is On The Rise: We Know Takotsubo Cardiomyopathy
Heart Attack, Some Information For Citizens: What Is The Difference With Cardiac Arrest?
Heart Attack, Prediction And Prevention Thanks To Retinal Vessels And Artificial Intelligence
Full Dynamic Electrocardiogram According To Holter: What Is It?
In-Depth Analysis Of The Heart: Cardiac Magnetic Resonance Imaging (CARDIO – MRI)
Palpitations: What They Are, What Are The Symptoms And What Pathologies They Can Indicate
Cardiac Asthma: What It Is And What It Is A Symptom Of
Cardiac Rhythm Restoration Procedures: Electrical Cardioversion
Abnormal Electrical Activity Of The Heart: Ventricular Fibrillation
Gastro-Cardiac Syndrome (Or Roemheld Syndrome): Symptoms, Diagnosis And Treatment
Cardiac Arrhythmias: Atrial Fibrillation
Source