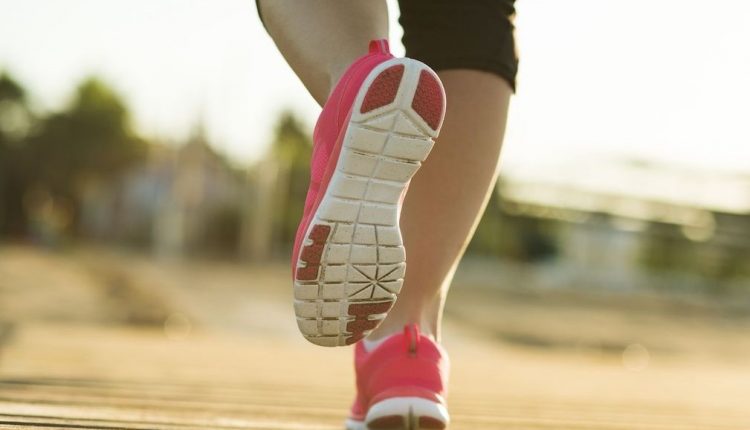 Sports cardiology: what it is for and who it is for
Sports cardiology is a relatively 'young' branch of cardiology that has become increasingly well known in recent years, not least because of media events such as the case of Christian Eriksen, the Danish player who suffered a cardiac arrest during the Denmark-Finland match at the 2021 European Championships
A case that has rekindled the spotlight on the risk of sudden death in sport and the importance of performing thorough cardiological check-ups even in apparently healthy sportsmen and women, especially if they have risk factors or a family history of heart disease.
What is Sports Cardiology
Sports cardiology deals with
prevention of cardiovascular events in amateur or competitive athletes
management and treatment of all types of cardiovascular disease in athletes.
Thanks to the sports cardiology assessment, together with tests such as echocardiography, cardiopulmonary exercise testing and, if necessary, other second- and third-level tests, it is possible to identify for each person the heart's capacity to carry out a sporting activity that is appropriate and compatible with the body's needs.
This allows the sports cardiology specialist to identify the degree and intensity at which that person can safely carry out sporting activity and what threshold cannot be exceeded.
In other words, it allows the sports activity to be modulated in a 'customised' manner with respect to the person's condition and cardiovascular risk profile (heart disease or risk factors present).
Who is the sports cardiologist
The sports cardiologist is a cardiology specialist who has undergone special training in cardiology clinics dedicated to assessing athletes, both competitive and amateur.
The sports cardiologist is a different figure from the sports medicine doctor with whom he is sometimes confused.
The difference lies in the fact that the cardiologist does not issue fitness for competitive activity, but above all has specialised and specific training on cardiac pathologies such that he can follow patients, even those with already overt heart disease, who play sports at high levels, guaranteeing them diagnostic and therapeutic paths to do so in absolute safety.
To whom sport cardiology is addressed
There are various situations that can lead a person to turn to a sports cardiology expert.
In some cases, the patient may arrive following a cardiological check-up or an acute episode in which a cardiological problem has emerged, in others for a simple check-up, especially after the age of 35.
The categories targeted in particular by sports cardiology are
competitive sportsmen and women over the age of 35, the so-called masters, who engage in medium- to high-intensity sports such as marathons, half-marathons, long-distance cycling, swimming competitions, and who, especially in the presence of cardiovascular risk factors (such as smoking habits, overweight, dyslipidaemia, hyperglycaemia, etc.) and/or previous cardiovascular events, want to be as safe as possible;
competitive athletes whose fitness has been suspended or revoked for cardiovascular reasons;
sportspeople without known cardiovascular problems at any level, including non-competitioners, who wish to check their cardiovascular health with a view to prevention and safety by means of in-depth courses.
In addition to these categories, in recent times more and more athletes are being followed by a sports cardiologist after developing forms of myocarditis due to Covid.
In these cases, but also in general, especially after a certain age, before returning to sporting activity, it is important that the athlete or aspiring athlete is closely monitored by the sports cardiologist to avoid risks.
Read Also
Emergency Live Even More…Live: Download The New Free App Of Your Newspaper For IOS And Android
What Hypertrophic Cardiomyopathy Is And How It Is Treated
Heart Rate Disorders: Bradyarrhythmia
Heart Valve Alteration: Mitral Valve Prolapse Syndrome
Bradyarrhythmias: What They Are, How To Diagnose Them And How To Treat Them
Heart, Bradycardia: What It Is, What It Involves And How To Treat It
What Is Bradycardia And How To Treat It
Interventricular Septal Defect: What It Is, Causes, Symptoms, Diagnosis, And Treatment
Supraventricular Tachycardia: Definition, Diagnosis, Treatment, And Prognosis
Ventricular Aneurysm: How To Recognise It?
Atrial Fibrillation: Classification, Symptoms, Causes And Treatment
EMS: Pediatric SVT (Supraventricular Tachycardia) Vs Sinus Tachycardia
Atrioventricular (AV) Block: The Different Types And Patient Management
Pathologies Of The Left Ventricle: Dilated Cardiomyopathy
A Successful CPR Saves On A Patient With Refractory Ventricular Fibrillation
Atrial Fibrillation: Symptoms To Watch Out For
Atrial Fibrillation: Causes, Symptoms And Treatment
Difference Between Spontaneous, Electrical And Pharmacological Cardioversion
'D' For Deads, 'C' For Cardioversion! – Defibrillation And Fibrillation In Paediatric Patients

Inflammations Of The Heart: What Are The Causes Of Pericarditis?
Do You Have Episodes Of Sudden Tachycardia? You May Suffer From Wolff-Parkinson-White Syndrome (WPW)
Knowing Thrombosis To Intervene On The Blood Clot
Patient Procedures: What Is External Electrical Cardioversion?
Increasing The Workforce Of EMS, Training Laypeople In Using AED
Heart Attack: Characteristics, Causes And Treatment Of Myocardial Infarction
Altered Heart Rate: Palpitations
Heart: What Is A Heart Attack And How Do We Intervene?
Do You Have Heart Palpitations? Here Is What They Are And What They Indicate
Palpitations: What Causes Them And What To Do
Cardiac Arrest: What It Is, What The Symptoms Are And How To Intervene
Electrocardiogram (ECG): What It Is For, When It Is Needed
What Are The Risks Of WPW (Wolff-Parkinson-White) Syndrome
Heart Failure And Artificial Intelligence: Self-Learning Algorithm To Detect Signs Invisible To The ECG
Heart Failure: Symptoms And Possible Treatments
What Is Heart Failure And How Can It Be Recognised?
Inflammations Of The Heart: Myocarditis, Infective Endocarditis And Pericarditis
Quickly Finding – And Treating – The Cause Of A Stroke May Prevent More: New Guidelines
Atrial Fibrillation: Symptoms To Watch Out For
Wolff-Parkinson-White Syndrome: What It Is And How To Treat It
Do You Have Episodes Of Sudden Tachycardia? You May Suffer From Wolff-Parkinson-White Syndrome (WPW)
What Is Takotsubo Cardiomyopathy (Broken Heart Syndrome)?
Heart Disease: What Is Cardiomyopathy?
Inflammations Of The Heart: Myocarditis, Infective Endocarditis And Pericarditis
Heart Murmurs: What It Is And When To Be Concerned
Broken Heart Syndrome Is On The Rise: We Know Takotsubo Cardiomyopathy
Heart Attack, Some Information For Citizens: What Is The Difference With Cardiac Arrest?
Heart Attack, Prediction And Prevention Thanks To Retinal Vessels And Artificial Intelligence
Full Dynamic Electrocardiogram According To Holter: What Is It?
In-Depth Analysis Of The Heart: Cardiac Magnetic Resonance Imaging (CARDIO – MRI)
Palpitations: What They Are, What Are The Symptoms And What Pathologies They Can Indicate
Cardiac Asthma: What It Is And What It Is A Symptom Of
Cardiac Rhythm Restoration Procedures: Electrical Cardioversion
Abnormal Electrical Activity Of The Heart: Ventricular Fibrillation
Gastro-Cardiac Syndrome (Or Roemheld Syndrome): Symptoms, Diagnosis And Treatment
Cardiac Arrhythmias: Atrial Fibrillation
Congenital Heart Diseases: The Myocardial Bridge
Source