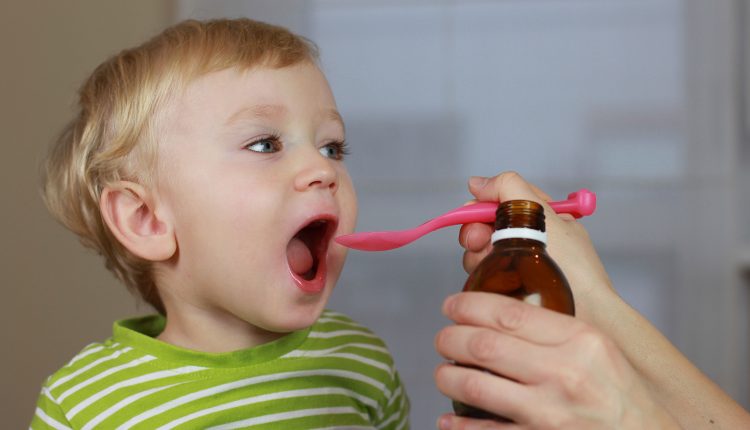 UK, there's a shortage of antibiotics: government sets hoarding and export ban
UK, the government has added antibiotics used to treat streptococcal A infections to the list of drugs that cannot be exported from the UK or hoarded, as GPs who prescribe them continue to struggle with supply shortages
UK, as of today two antibiotics, amoxicillin and penicillin V are part of the list published by the Department of Health and Social Care (DHSC), along with azithromycin and cephalexin
On Dec. 12, the DHSC reported that supplies of antibiotics for the treatment of group A streptococcus have seen a surge in demand "and may be temporarily restricted at some wholesalers and pharmacies."
According to the notification, manufacturers have stocks and deliveries to wholesalers and pharmacies will be accelerated in the coming days.
NHS England has published guidance on strep A for clinicians, in collaboration with the RCGP and other organizations, which advises primary care to have a low threshold for antibiotic prescribing and referral to hospital.
It also advises what treatment to use if first-line antibiotics are not available and how to use solid dosage forms in children by crushing or dispersing tablets in water if necessary.
Pharmacy wholesalers confirmed that the availability of antibiotics is expected to improve and that more supplies are being delivered every day.
The three major national pharmaceutical wholesalers-Phoenix, Alliance, and AAH-currently have no stocks of amoxicillin 250mg/5ml suspension or penicillin V 125mg/5ml or 250mg/5ml suspension.
United Kingdom, since September there have been 15 confirmed deaths of children due to streptococcus A
GP consultations for scarlet fever and notifications of illness are increasing more than expected for this time of year, as are cases of invasive group A streptococcus, albeit to a lesser extent, the UK Health Safety Agency (UKHSA) has warned.
A total of 6,285 cases of scarlet fever have been reported in England and Wales in the past six weeks, with more than 13,000 cases between weeks 27 and 49, according to the latest data from the UK Health Safety Agency.
Dr. Richard Cook, a primary care physician in West Sussex, said the last two days have been the busiest he has ever seen in his practice.
"We have been overwhelmed with children in the last 48 hours. The availability of antibiotics is very poor and that doesn't help."
Professor Azeem Majeed, a general practitioner and professor of primary care and public health at Imperial College London, said, "We are receiving reports from all over the country of shortages of antibiotics, particularly preparations for children.
My practice was informed by our local pharmacist last week that he had run out of amoxicillin bottles.
Under these circumstances, I think it is reasonable to try to improve the availability of key antibiotics in the UK."
Meanwhile, the Competition and Market Authority has confirmed that it will investigate after reports from pharmacists that antibiotic prices have risen due to increased demand.
Antibiotic shortages in the UK, a CMA spokesman said:

"People are really concerned about the price of antibiotics used to treat Streptococcus A and we want companies to be clear about their legal obligations.
There should be no doubt that it is illegal for a dominant company to overprice or for any company to collude to drive up prices.
We are working to establish the facts of what is currently happening in the market, and we welcome new information as part of our work.
We stand ready to act if there is evidence of anti-competitive behavior that violates the law."
Read Also
Emergency Live Even More…Live: Download The New Free App Of Your Newspaper For IOS And Android
Sexually Transmitted Diseases: Gonorrhoea
Antibiotics Resistant Bacteria: The Important Discovery Of Australia
Bacterial Infections: When To Use Antibiotics?
The Lancet: Antibiotic Resistance Kills Millions Worldwide
Cystitis, Antibiotics Are Not Always Necessary: We Discover Non-Antibiotic Prophylaxis
Oxygen-Ozone Therapy To Combat Antibiotic Resistance
The Use Of Antibiotics According To The New WHO Guidelines
Congenital Heart Disease And Safe Pregnancy: The Importance Of Being Followed From Before Conception
EMS: Pediatric SVT (Supraventricular Tachycardia) Vs Sinus Tachycardia
Paediatric Toxicological Emergencies: Medical Intervention In Cases Of Paediatric Poisoning
Paediatrics, When Are Antibiotics Needed?
Source