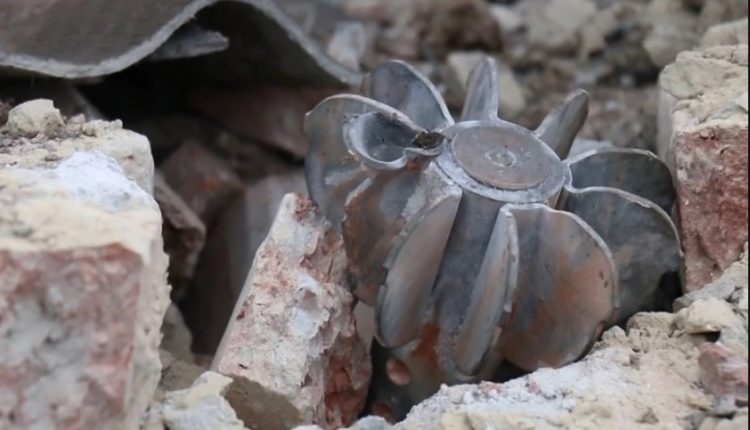 Ukraine, Italian doctors on the occupation of Mariupol Hospital: 'Honour the Geneva Conventions, Europe and the UN must intervene
"The news about the hospital in Mariupol occupied by Russian troops, about the staff and patients taken hostage and used as human shields fills us with sadness but also with indignation"
"We call on Russia to honour the Geneva Conventions, with particular regard to the respect and protection of the sick.
We call on Europe to intervene and on the United Nations to take action to open a humanitarian corridor to free patients and staff and transfer them to neutral places where they can continue their treatment in safety".
This is how Filippo Anelli, president of the National Federation of Associations of Doctors, commented on the situation in the regional intensive care hospital in Mariupol, occupied by Russian troops
According to Ansa, soldiers have fired from inside the hospital, preventing anyone from leaving.
Some people who tried to escape were reportedly injured.
Petro Andryushchenko, an advisor to the mayor of the Ukrainian town, also confirmed that the Russian military were 'forcing doctors to treat their wounded' and were 'also using patients as a shield against attempts by our soldiers to regain control of the hospital'.
"Civilian hospitals organised to provide care for the wounded, the sick, the infirm, and women in childbirth may not, under any circumstances, be attacked; they shall, at all times, be respected and protected by the belligerent Parties.
This is what is laid down in the Geneva Convention for the Protection of Civilian Persons in Time of War,' Anelli recalls.
In these 21 interminable days of conflict we have seen hospitals hit, bombed, pregnant women and children seeking shelter, injured and killed.
Now we hear the terrible testimonies of patients and doctors taken hostage".
Mariupol hospital: "We doctors have sworn to treat everyone"
The Convention applies the provisions for the protection of the civilian population, and in particular of the most fragile, 'without any unfavourable distinction relating especially to race, nationality, religion or political opinion, and aiming to mitigate the suffering caused by war'," he argues.

We cannot remain silent, we cannot remain indifferent.
We must put an immediate end to these crimes and implement the assistance network both in the territories affected by the war and in the countries of the European Union.
Yesterday, our Health Minister, Roberto Speranza, reiterated Italy's and Europe's commitment to support and be close to the patients and health workers affected," Anelli concluded.
We doctors are ready to make ourselves available, and many of us have already done so, to offer our help in the affected territories or in welcoming refugees, especially those in need of treatment".
Read Also:
Emergency Live Even More…Live: Download The New Free App Of Your Newspaper For IOS And Android
Donetsk, Ukrainian Army: Russians Hold 400 People Hostage In Mariupol Hospital
Emergency Live Even More…Live: Download The New Free App Of Your Newspaper For IOS And Android
Ukraine, Children Alone At The Border. Save The Children: "Unprecedented Humanitarian Crisis"
Ukrainian Crisis: Kharkiv, Rescue Driver Saves Two People From The Rubble Of A House
Ukraine, WHO Warns: 'Attacks On Hospitals On The Rise'
Russia Without Dignity Or Shame: Mariupol Children's Hospital Bombed. Dead And Wounded Doctors, Nurses And Young Patients
Source: