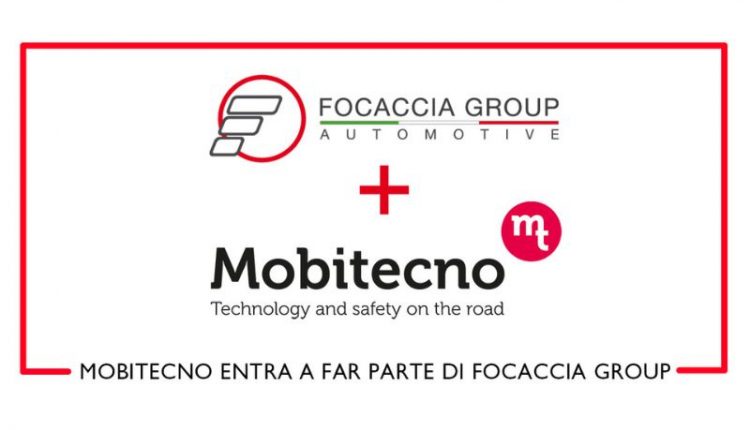 Ambulance outfitting: Mobitecno, manufacturer of medical vehicles, joins the Focaccia Group
During the important supply to the Local Health Authorities of Brindisi, Taranto and Lecce, Focaccia Group accelerates the growth process of the Medical Vehicle Division by immediately offering a complete range of dedicated products and services, thanks to Mobitecno's decades of know-how
Mobitecno, the merger process will take place over time but the integration into the Focaccia Group has already begun a few months ago
"We add 20 years of experience and first-class skills to the Focaccia Group's cultural baggage, and if we think in terms of commercial diversification, we become more and more functional to market evolutions," Riccardo Focaccia, the group's CEO, reported in a note.
Mobitecno srl will operate in the plants of Strada Orbassano in Beinasco and will give continuity, with all the personnel in force, to the existing operations and the commitments made with customers and suppliers.
"The production and commercial synergies are many and the growth opportunities very stimulating.
The first multidisciplinary Italian Group is born, and for Mobitecno being part of this reality is a guarantee of a bright future," commented Dr. Enrico Fossati, founder and partner of Mobitecno srl.
Founded in 1954, Focaccia Group is today the automotive market leader in the fitting out of vehicles for the transport of persons with disabilities and in that of vehicles for the Police Force. It also designs and manufactures homologated fitting components and conversion kits, offers homologation services and management IT services.
Mobitecno is one of Italy's leading brands in the medical, ambulance and medical vehicle fitting market
It designs and manufactures a complete range of outfittings and has been present on both the Italian and international markets for over 20 years.
Read Also
Emergency Live Even More…Live: Download The New Free App Of Your Newspaper For IOS And Android
Focaccia Group At REAS 2022: The New Sanitization System For The Ambulances
Vapourised Hydrogen Peroxide: Why It Is So Important In Sanitary Disinfection Processes
Focaccia Group. A Story That Has Always Looked To The Future!
Sanitising Ambulances, A Study By Italian Researchers On The Use Of Ultraviolet Rays
Focaccia Group Enters The World Of Ambulances And Proposes An Innovative Sanitisation Solution
Scotland, University Of Edinburgh Researchers Develop Microwave Ambulance Sterilisation Process
Ambulance Disinfection Using A Compact Atmospheric Plasma Device: A Study From Germany
How To Decontaminate And Clean The Ambulance Properly?
Automotive Dealer Day 2022: A Future That Also Concerns Emergencies
Focaccia Group: First Ambulance Of A Fleet Delivered To Sanitaservice
Cold Plasma To Sanitize Common Facilities? The University Of Bologna Announced This New Creation To Reduce COVID-19 Infections
Preoperative Phase: What You Should Know Before Surgery
Sterilization With Hydrogen Peroxide: What It Consists Of And What Advantages It Brings
Integrated Operating Rooms: What An Integrated Operating Room Is And What Advantages It Offers
FG MICRO H2O2: Focaccia Group Launches The New System For The Disinfection Of Ambulances

Difference Between Mechanical Ventilation And Oxygen Therapy
Hyperbaric Oxygen In The Wound Healing Process
Venous Thrombosis: From Symptoms To New Drugs
Prehospital Intravenous Access And Fluid Resuscitation In Severe Sepsis: An Observational Cohort Study
What Is Intravenous Cannulation (IV)? The 15 Steps Of The Procedure
Nasal Cannula For Oxygen Therapy: What It Is, How It Is Made, When To Use It
Nasal Probe For Oxygen Therapy: What It Is, How It Is Made, When To Use It
Oxygen Reducer: Principle Of Operation, Application
How To Choose Medical Suction Device?
The Purpose Of Suctioning Patients During Sedation
Supplemental Oxygen: Cylinders And Ventilation Supports In The USA
Basic Airway Assessment: An Overview
Respiratory Distress: What Are The Signs Of Respiratory Distress In Newborns?
EDU: Directional Tip Suction Catheter
Suction Unit For Emergency Care, The Solution In A Nutshell: Spencer JET
Airway Management After A Road Accident: An Overview
Tracheal Intubation: When, How And Why To Create An Artificial Airway For The Patient
What Is Transient Tachypnoea Of The Newborn, Or Neonatal Wet Lung Syndrome?
Traumatic Pneumothorax: Symptoms, Diagnosis And Treatment
Diagnosis Of Tension Pneumothorax In The Field: Suction Or Blowing?
Ambulance: What Is An Emergency Aspirator And When Should It Be Used?
How To Conduct Antihypertensive Treatment? An Overview Of Drugs
Aetiological Classification Of Hypertension
Classification Of Hypertension According To Organ Damage
Source