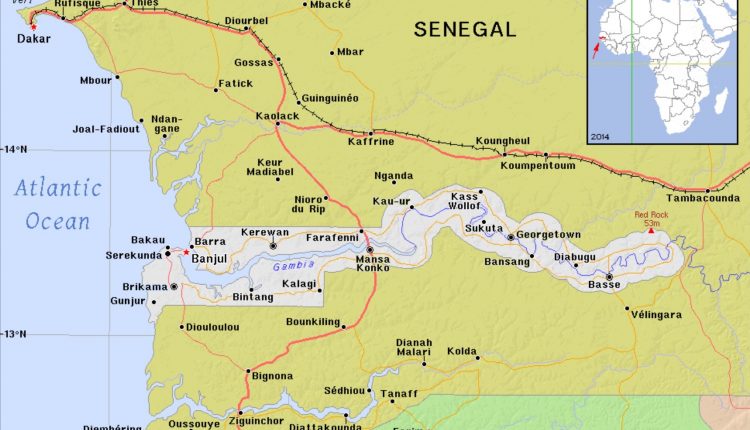 The Gambia, strategic partnership with the Ministry of Health for the use of drones
The Gambia: ARDA International Cooperation, in collaboration with the Ministry of Health, the Medical Research Council and the Gambia Red Cross Society, convened a meeting with stakeholders to discuss the introduction of medical drone delivery service in the country
The discussion also involved other stakeholders such as the Ministry of Interior, Defence, The Gambian Armed Forces and the State Intelligence Service (SIS), among others, to consider the applicability of this service in The Gambia in a more cost-effective and sustainable manner.
TECHNOLOGICAL INNOVATION AT THE SERVICE OF FIREFIGHTERS AND CIVIL PROTECTION OPERATORS: DISCOVER THE IMPORTANCE OF DRONES AT THE PHOTOKITE BOOTH
In The Gambia, drones will ensure the timely delivery of medical supplies to the nearest hospitals
This service will follow a five-week trial to see if the system can work or be sustained effectively in The Gambia.
It seeks to enable The Gambia to unlock the impact of drones for medical delivery as the most affordable, scalable and secure solution for drone logistics.
The meeting addresses the purpose and goal of the programme that seeks to pave the way for the transformation of The Gambia's public health supply chain and will have a far-reaching impact.
Alasan Senghore, secretary general of the Gambia Red Cross Society, said ARDA deserves commendation for the initiative and "is putting The Gambia at the forefront of technology".
"We often lag behind because we think it is very complicated and not possible; but with collaboration it is possible to bring together the comparative advantages of institutions."
Shubh Malde, founder and CEO of ARDA, said they are bringing a medical drone to The Gambia for the first time in 2021
He added that they intend to implement a programme that will harness the full potential of medical drones in the public health sector.
"Drones are a new technology and we intend to enable Gambians to use the drone and we want them to be accessible," he said.
Sulayman Mboge of Radville Farm, said Shubh and Jan's love for The Gambia inspired them to bring drones to the country with the idea of providing medical services.
He hailed the Ministries of Health and Home Affairs for the opportunity and collaboration.
Read Also
Emergency Live Even More…Live: Download The New Free App Of Your Newspaper For IOS And Android
Hydrogen Power For Delivery Drones: Wingcopter And ZAL GmbH Start Joint Development
US, Blueflite, Acadian Ambulance And Fenstermaker Team Up To Create Medical Drones

Vertiia: AMSL Aero Partners With CareFlight For Medical Air Transport Of Critical Patients
Water Rescue: Aeromech Launches 'SARGO' Search And Rescue Drone In Australia
Drones And Maxi-Emergencies: The MEM 2022 Civil Protection Exercise "Mari E Monti"
Rwanda: Blood And Medical Supplies To Hospitals And Clinics Thanks To Zipline Drones
HEMS / Helicopter Operations Training Today Is A Combination Of Real And Virtual
UK, Transport Of Essential Medical Supplies: Drone Trial Launched In Northumbria
Drones For Emergency And Civil Protection: Venari And Heliguy Develop A Support Vehicle
Scotland, Drones In Medical Rescue: CAELUS Project Wins Innovation Award
Ivory Coast, Medical Supplies To Over 1,000 Health Facilities Thanks To Zipline Drones
Drones In Emergencies, 2nd National Conference At Reas 2022: Focus On Search And Rescue Missions
Nigeria: Delivery Of Drugs And Medical Supplies To Be Carried Out Using Zipline Drones
Drones That Save Lives: Uganda Breaks Down Geographical Barriers Thanks To New Technology
AiRMOUR Helps European Cities With Healthcare Drones (EMS Drones)
Botswana, Drones To Deliver Essential And Emergency Medical Supplies
Virtual Reality In The Treatment Of Anxiety: A Pilot Study
US EMS Rescuers To Be Assisted By Paediatricians Through Virtual Reality (VR)
Wingcopter Receives EUR 40 Million From European Investment Bank (EIB) To Upgrade Delivery Drones
Source