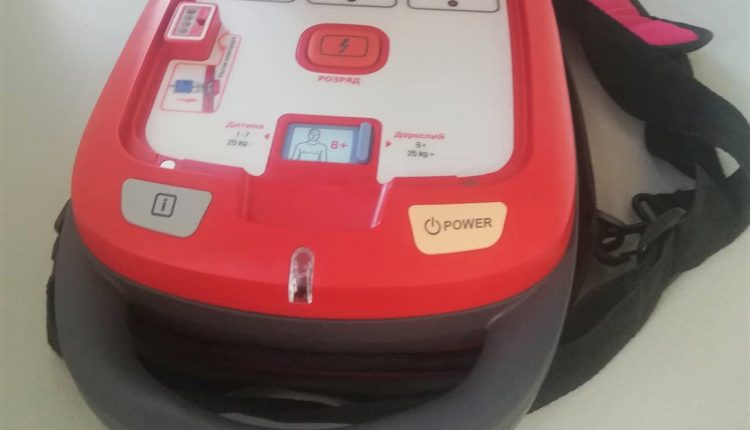 Ukraine, 3 more defibrillators will be installed in public places in Lviv thanks to Smart Medical Aid
War in Ukraine, thanks to Smart Medical Aid three additional defibrillators will be installed in public places in Lviv
Ukraine emergency, Smart Medical Aid has already purchased 50 defibrillators for Lviv
"We have already purchased more than 50 devices that will be installed in various regions of Ukraine. The project will start in Lviv: we will hand over three devices to the head of LOVA Maksym Kozytsky. Local authorities will install external defibrillators in crowded places,' said the organisers of the Smart Medical Aid charity fund, which will install defibrillators in Lviv.
Lviv, defibrillators will be installed in vandal-proof containers in places where there are CCTV cameras
According to experts from the charity Smart Medical Aid, which is one of the organisers of the project, cardiovascular diseases are at the top of the mortality list for Ukrainians.
Prompt professional care for these patients is crucial, but without receiving it in the first few minutes, people die before the ambulance arrives.
The presentation of the 'Let's Start Hearts Together' project, within which the defibrillators will be installed, will take place on 27 May at 4pm in the square next to the Opera and Ballet Theatre. S. Krushelnytska (28 Svobody Ave.).
The event on cardioprotection and defibrillators will begin with a flash mob of Lviv students.
The action will symbolise the fragility of the heart.
The main part is a master class on BLS training: 21 trainers from the Smart Medical Aid Charitable Foundation and the Together for Ukraine Foundation will train everyone in home care and resuscitation.
Read Also:
Emergency Live Even More…Live: Download The New Free App Of Your Newspaper For IOS And Android
Defibrillator: What It Is, How It Works, Price, Voltage, Manual And External

Proper Defibrillator Maintenance To Ensure Maximum Efficiency
Electrical Injuries: How To Assess Them, What To Do
Study In European Heart Journal: Drones Faster Than Ambulances At Delivering Defibrillators
RICE Treatment For Soft Tissue Injuries
How To Carry Out Primary Survey Using The DRABC In First Aid
Heimlich Maneuver: Find Out What It Is And How To Do It
4 Safety Tips To Prevent Electrocution In The Workplace
Resuscitation, 5 Interesting Facts About The AED: What You Need To Know About The Automatic External Defibrillator
Ukraine, Chernihiv Rescuers Receive Vehicles And Equipment From European Donors
War In Ukraine, Ambulance Fitters On The Front Line: Validus Sends Emergency Vehicles To Kiev, Cherkasy And Dnieper
Ukraine, Rivne Receives Ambulance, Van And Medical Equipment From France And Germany
Solidarity For The Bombed Ukraine: ASBIS Enterprise Has Delivered 10 More Ambulances, They Will Go To The Cities Most In Need
Source: