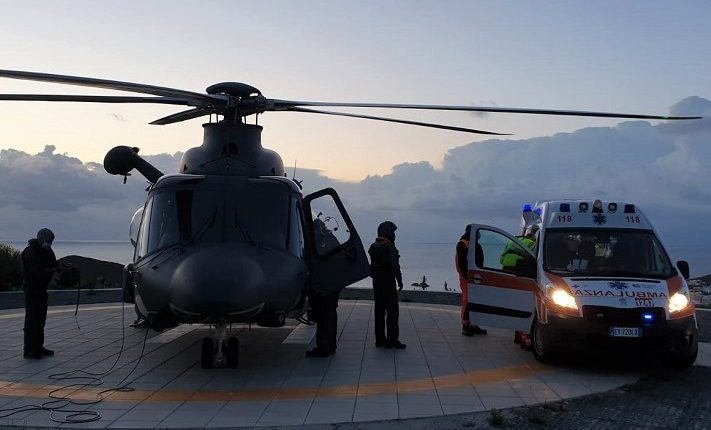 Search and rescue operations and more: the 15th Wing of the Italian Air Force celebrates its 90th birthday
The 15th Wing of the Italian Air Force has been serving the emergency world for 90 years: the S.A.R. Department has reached this significant milestone in a particularly intense and difficult year
Yesterday, Tuesday 1 June, marked the 90th anniversary of the establishment of the 15th Italian Air Force Wing
Established in 1931 as a department with bombing aircraft, in 1965 it was converted into a search and rescue wing.
Today the Wing is based at Cervia airport, where the 81st C.A.E. Group (Crew Training Centre) operates. (Crew Training Centre), the 83rd C.S.A.R. (Combat Search and Rescue) Flight Group. (Combat Search and Rescue) and the 23rd Flight Group.
Four other centres throughout Italy are also attached to the Wing: the 80th C.S.A.R. Centre in Decimomannu (Cagliari), the 82nd C.S.A.R. Centre in Trapani, the 84th C.S.A.R. Centre in Gioia del Colle (Bari) and the 85th C.S.A.R. Centre in Pratica di Mare (Rome).
The 15th Wing of the Italian Air Force, with its HH-101A, HH-212 and HH-139 helicopters (versions A and B), has the mission of recovering crews in difficulty both in peacetime (S.A.R. – Search & Rescue) and in times of crisis and operations outside national borders (C.S.A.R. – Combat S.A.R.).
The Wing also provides support for Special Operations and, in the event of serious disasters, contributes to activities of public utility, such as searching for missing persons at sea or in the mountains, emergency medical transport of the sick in danger of dying and rescue of the seriously traumatised.
Read Also: COVID-19, Patient In Serious Condition Transported In Biocontainment By An Air Force HH-101 Helicopter PHOTOGALLERY
For some years now, the 15th Wing of the Italian Air Force has also been providing valuable support to forest firefighting activities
The quality of crew training, the technological characteristics of the helicopters used and the use of special equipment and techniques, such as the use of night vision, often make the 15th Wing the only helicopter component capable of successfully handling the most complex emergency situations.
One of the Flight's distinguishing features is the transport of patients with bio-containment stretchers, which has been used in several transports of Covid SARS-2 patients over the past year.

The commitment of the men and women of the 15th Wing to saving human lives is tireless and constant.
Since its establishment, the crews of the 15th Wing have saved over 7200 people whose lives are in danger.
The war flag of the Wing was awarded the Gold Medal for Aeronautical Valour in 2007 for its activities during Operation Ancient Babylon in Iraq. The 15th Wing was also awarded the Silver Medal for Military Valour, the Silver Medal for Civil Valour and two Silver Medals for Air Force Valour for its rescue and assistance to the population.
Read Also:
The Origins Of Helicopter Rescue: From The War In Korea To The Present Day, The Long March Of HEMS Operations
COVID-19 Positive Migrant Woman Gives Birth On The Helicopter During A MEDEVAC Operation
Safety In Medevac And Hems Of Healthcare Workers With Routine Dpi With Covid-19 Patients
Kenya, All Flights To And From Somalia Suspended: Only MEDEVAC And United Nations Flights For Humanitarian Missions Are Saved
Source: