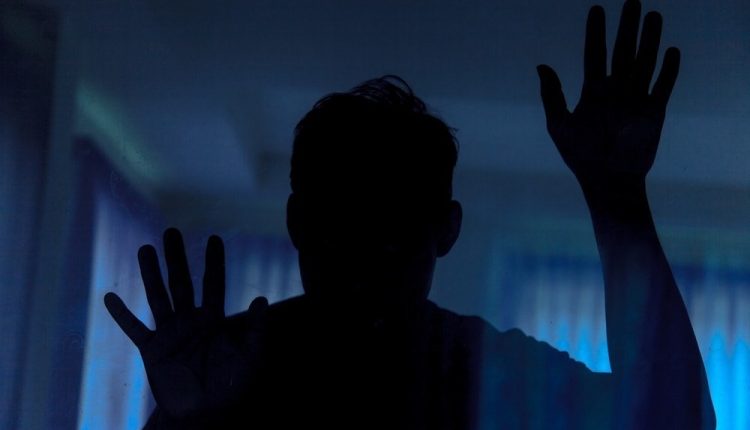 Major depressive disorder: clinical features
Major depressive disorder: the use of the term 'depressed' is often used out of context with respect to a framework that is necessary in daily clinical practice
The distinction between a transitory state of mind and a genuine depression must be assessed by a specialist.
What are the characteristics of depression?
Depression can manifest itself with both mental and physical symptoms, the main symptom being depression of mood.
The essential characteristic for diagnosing mood depression is that the mood must be low in all aspects of the person's life, and for almost the entire day, for a period of time of at least two weeks, although not necessarily to the same extent.
The person suffering from depression loses pleasure in the things he or she used to enjoy, manifesting a state that is referred to as anhedonia.
Attempts to bring the person back to his previous state of pleasure or to stimulate him to 'make it on his own' are counterproductive and make the situation worse.
The diagnosis of depression is not only based on symptoms of hostility, irritability or anger, but symptoms relating to mood, a negative view of oneself and of the future must also be present.
Depressive experiences differ from individual to individual
During depressive episodes, the reading of reality may appear distorted as depressive thoughts take over from positive thoughts.
The reading of the past is also distorted by the present depressive thoughts, so that a 'parallel reality' is reconstructed in which all positive thoughts, feelings of love and joy, and happiness are regarded as not experienced or as falsely experienced, thus reinforcing the depressive symptoms.
The variation of the view of reality makes everything in contrast to this view as unbelievable.
During a depressive episode, intellectual functions such as attention, memory, information processing and decision-making abilities may be impaired.
Cognitive flexibility and executive functioning are also impaired.
The ability to concentrate is also impaired and work difficulties are encountered.
The very common complaint of not remembering anything is an expression of concentration difficulties.
Often patients are focused on brooding and negative thoughts causing a real attention deficit.
Very often cognitive symptoms persist even after the depressive episode has resolved.
The loss of hope and of being without a way out is a common symptom of people suffering from major depression.
This can trigger suicidal thoughts or actions.
Everything that happened before the depressive episode, even if right, becomes wrong.
The entire outside world completely changes its previous status so that everything takes on a worse character than it had.
The pain of major depression is intense, but mental.
People are considered insincere or uninterested in the state of the depressed person.
Feelings of shame also appear because of the behaviour dictated by the depression.
Those suffering from major depression lose interest in their hobbies.
The change is often sudden and is an important sign of the change in a pathological direction that is taking place.
This signal should not be overlooked by the family members of a depressed person.
Feelings of shame, guilt or the feeling of being abandoned are very common phenomena that are described by patients all the time.
These feelings are pervasive in persons suffering from major depression and everything that previously had meaning loses its intrinsic meaning.
Manifestations can be varied: from muteness to sudden, unmotivated anger.
Such manifestations can be a way of showing one's state of mind, which tends towards general sadness.
Convincing people to look on the bright side or minimising the issue is not helpful and leads to further estrangement.
Talks such as 'when I am dead' or wondering how things will be when I am gone are phenomena related to the desire to end one's life.
Often, thoughts focus on destruction and death and one may come to make rash decisions.
It is useful to seek help for the treatment of major depression as it is a serious mental health problem.
Bibliography
De Fruyt J, Sabbe B, Demyttenaere K. Anhedonia in Depressive Disorder: A Narrative Review. Psychopathology. 2020;53(5-6):274-281.
Menon B. Towards a new model of understanding – The triple network, psychopathology and the structure of the mind. Med Hypotheses. 2019;133:109385.
Malhi GS, Mann JJ. Depressione. Lancet. 2018;392(10161):2299-2312.
Kupfer DJ, Frank E, Phillips ML. Disturbo depressivo maggiore: nuove prospettive cliniche, neurobiologiche e di trattamento. Lancet. 2012;379(9820):1045-55.
Pan Z, Park C, Brietzke E, Zuckerman H, Rong C, Mansur RB, Fus D, Subramaniapillai M, Lee Y, McIntyre RS. Compromissione cognitiva nel disturbo depressivo maggiore. CNS Spectr. 2019;24(1):22-29.
Soleimani L, Lapidus KA, Iosifescu DV. Diagnosi e trattamento del disturbo depressivo maggiore. Neurol Clin. 2011;29(1):177-93, ix.
Read Also
Emergency Live Even More…Live: Download The New Free App Of Your Newspaper For IOS And Android
Intranasal Esketamine, The New Drug Approved For Resistant Depression
Christmas Blues: How To Deal With The Melancholic Side Of Christmas And A Particular Form Of Depression
What You Need To Know About Substance Use Disorder
Seasonal Depression Can Happen In Spring: Here's Why And How To Cope
Don't Ban Ketamine: The Real Prespective Of This Anaesthetic In Pre-Hospital Medicine From The Lancet

Intranasal Ketamine For The Treatment Of Patients With Acute Pain In ED
The Use Of Ketamine In Pre-Hospital Setting – VIDEO
Ketamine May Be Emergency Deterrent For People At Risk Of Suicide
What Is Ketamine? Effects, Uses And Dangers Of An Anaesthetic Drug That Is Likely To Be Abused
6 Ways To Emotionally Support Someone With Depression
Defusing Among First Responders: How To Manage The Sense Of Guilt?
Paranoid Personality Disorder: General Framework
The Developmental Trajectories Of Paranoid Personality Disorder (PDD)
Reactive Depression: What It Is, Symptoms And Treatments For Situational Depression
In Daily Life: Dealing With The Paranoid
Amaxophobia, How To Overcome The Fear Of Driving?
Hesitation When Driving: We Talk About Amaxophobia, The Fear Of Driving
Emotional Abuse, Gaslighting: What It Is And How To Stop It
Facebook, Social Media Addiction And Narcissistic Personality Traits
Social And Exclusion Phobia: What Is FOMO (Fear Of Missing Out)?
Paranoid Personality Disorder: Symptoms, Diagnosis And Treatment
Gaslighting: What Is It And How To Recognise It?
Nomophobia, An Unrecognised Mental Disorder: Smartphone Addiction
The Panic Attack And Its Characteristics
Psychosis Is Not Psychopathy: Differences In Symptoms, Diagnosis And Treatment
Metropolitan Police Launches A Video Campaign To Raise Awareness Of Domestic Abuse
Amaxophobia, The Fear Of Driving
Fear Of Flying (Aero-Phobia-Avio-Phobia): What Causes It And What It Is Caused By
Metropolitan Police Launches A Video Campaign To Raise Awareness Of Domestic Abuse
World Women's Day Must Face Some Disturbing Reality. First Of All, Sexual Abuse In Pacific Regions
Child Abuse And Maltreatment: How To Diagnose, How To Intervene
Child Abuse: What It Is, How To Recognise It And How To Intervene. Overview Of Child Maltreatment
Does Your Child Suffer From Autism? The First Signs To Understand Him And How To Deal With Him
Rescuer Safety: Rates Of PTSD (Post-Traumatic Stress Disorder) In Firefighters
PTSD Alone Didn't Increase Heart Disease Risk In Veterans With Post-Traumatic Stress Disorder
Post-Traumatic Stress Disorder: Definition, Symptoms, Diagnosis And Treatment
PTSD: First responders find themselves into Daniel artworks
Dealing With PTSD After A Terroristic Attack: How To Treat A Post Traumatic Stress Disorder?
Surviving death – A doctor revived after attempting suicide
Higher risk of stroke for veterans with mental health disorders
Stress And Sympathy: What Link?
Pathological Anxiety And Panic Attacks: A Common Disorder
Panic Attack Patient: How To Manage Panic Attacks?
Panic Attack: What It Is And What The Symptoms Are
Rescuing A Patient With Mental Health Problems: The ALGEE Protocol
Eating Disorders: The Correlation Between Stress And Obesity
Can Stress Cause A Peptic Ulcer?
The Importance Of Supervision For Social And Health Workers
Stress Factors For The Emergency Nursing Team And Coping Strategies
Italy, The Socio-Cultural Importance Of Voluntary Health And Social Work
Anxiety, When Does A Normal Reaction To Stress Become Pathological?
Physical And Mental Health: What Are Stress-Related Problems?
Narcissistic Personality Disorder: Identifying, Diagnosing And Treating A Narcissist
Source